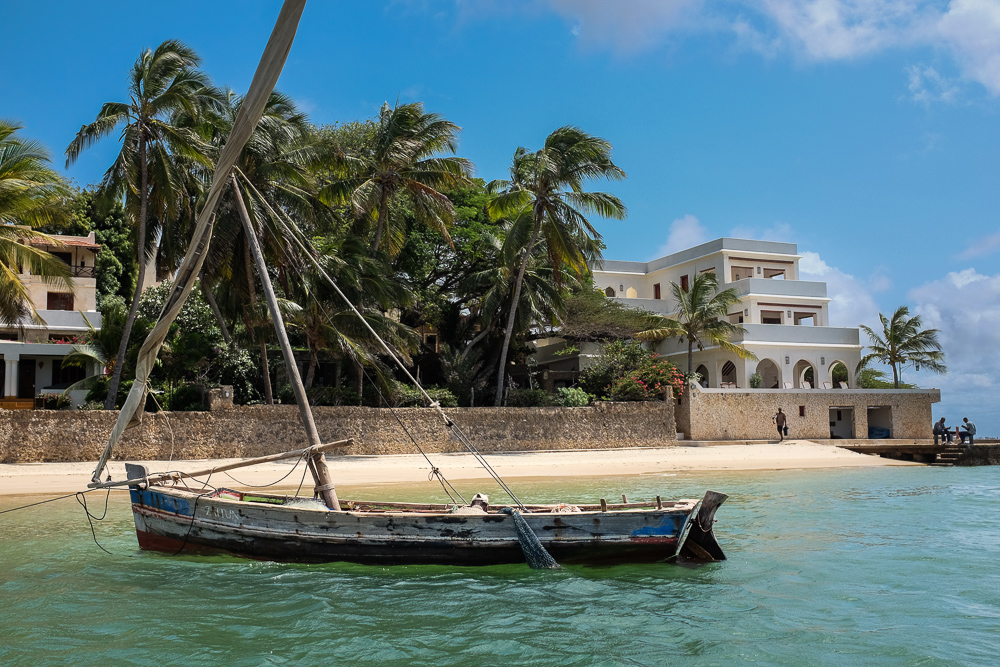 It's Friday in Shela village, ljumaa, the day of rest and worship. Men dress up in their "friday best", with long tunic-like kanzus and round embroidered kofias on their heads and women are busy preparing lunch for it is the day of pilau. After morning prayers, friends and family gather to tuck into this dish of rice cooked in a rich broth with meat and vegetables. Some days it is lamb, others it is goat and almost always there is an accompaniment of carrots and potatoes. A dish remnant of Lamu island's roots as an important middle man in the Indian Ocean between Africa and the rest of the world, it tastes better eaten directly with hands; the warm rice held together by the pulpy potato and dipped in a homemade chilli sauce that every mama keeps secret.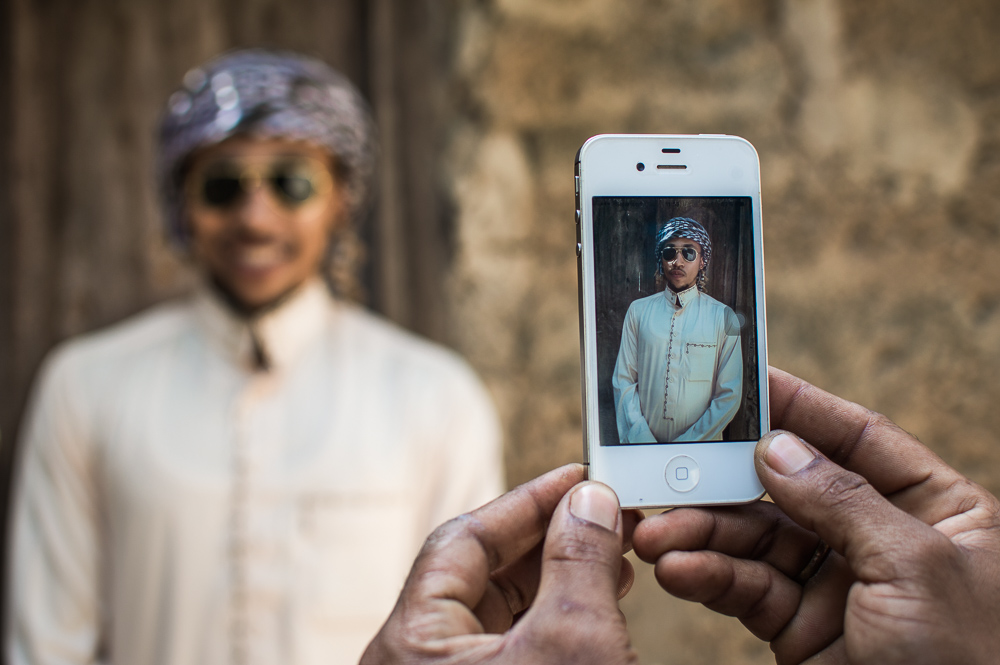 The Swahili coastline in East Africa has depended on trade for centuries, its culture mingling with influences from Arabic, Persian, Indian and Chinese merchants; bringing in spices, ceramics, coconut and tea, while exporting salt, ebony, gold and ivory from the Great Lakes region.  The pilau is a direct import from Indian pulao and Persian pilaf or polov. It is not the only dish symbolic of the archipelago's significant past, for once the pilau has been gobbled up, there is chai. By now, most of you will recognise chai as Masala Chai, that creamy syrupy beverage you pick up on your way to work or before you hop on a plane, steaming in a styrofoam cup and topped with a layer of caramel foam. This Swahili Chai is not your regular Starbucks latte, it's spicier, hotter, with a kick that sits comfortably in a place between pick-me-up and a snuggly bear hug, it's packed with ginger and black pepper.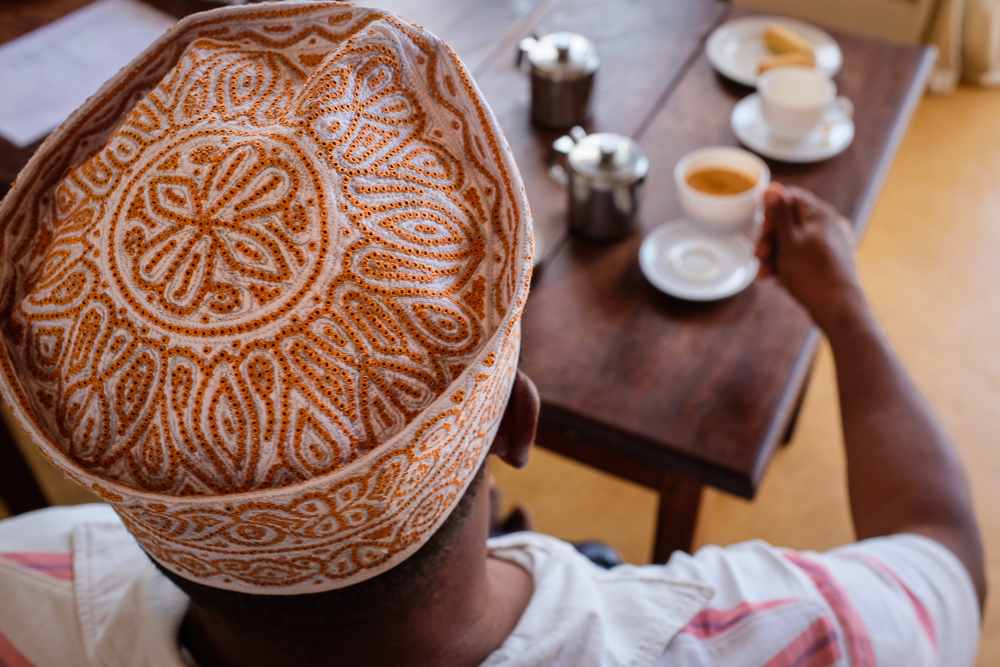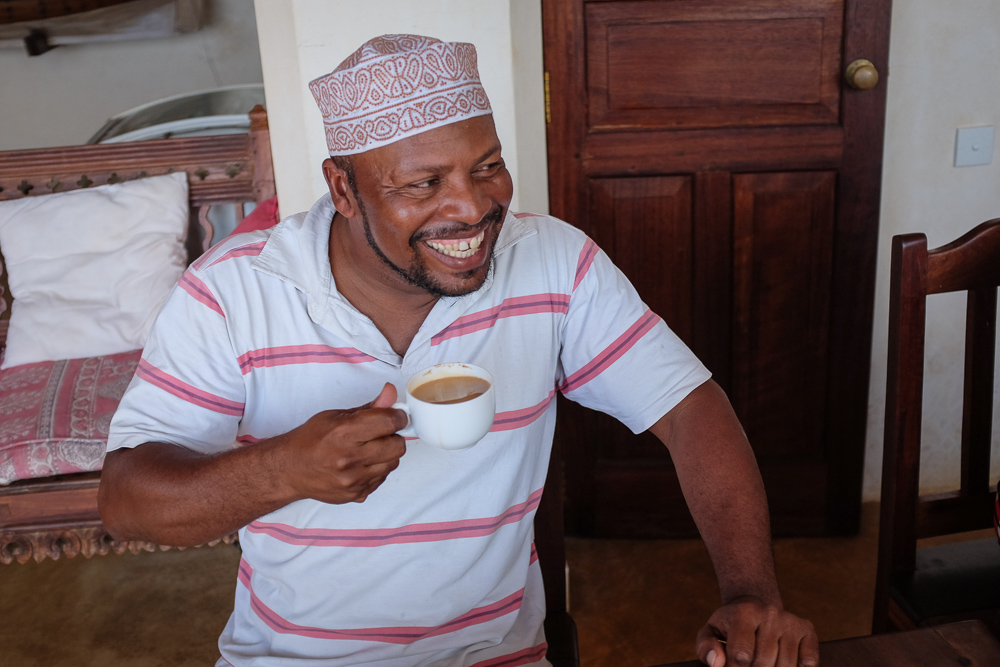 The underlying note of cardamom was brought from India, as was the tea (cay) and the British tradition of adding milk. The extravagant expense of fresh milk was sometimes omitted, saved for special occasions only, with a generous hit of spices to make up for it. Today it is dotted with nutmeg and cloves and sometimes star anise, and for those with a sweet tooth, copious amounts of brown sugar. We down our Swahili chai in big gulps, for this is not a luxury to be sipped at, but a soothing medley that fills our already-full bellies, hinting at the necessity for an afternoon nap. The heat flows in on the salty sea breeze and one cup is enough to send you into a meditative state, unless you stay awake long enough to be tempted by those sweet date biscuits in the corner.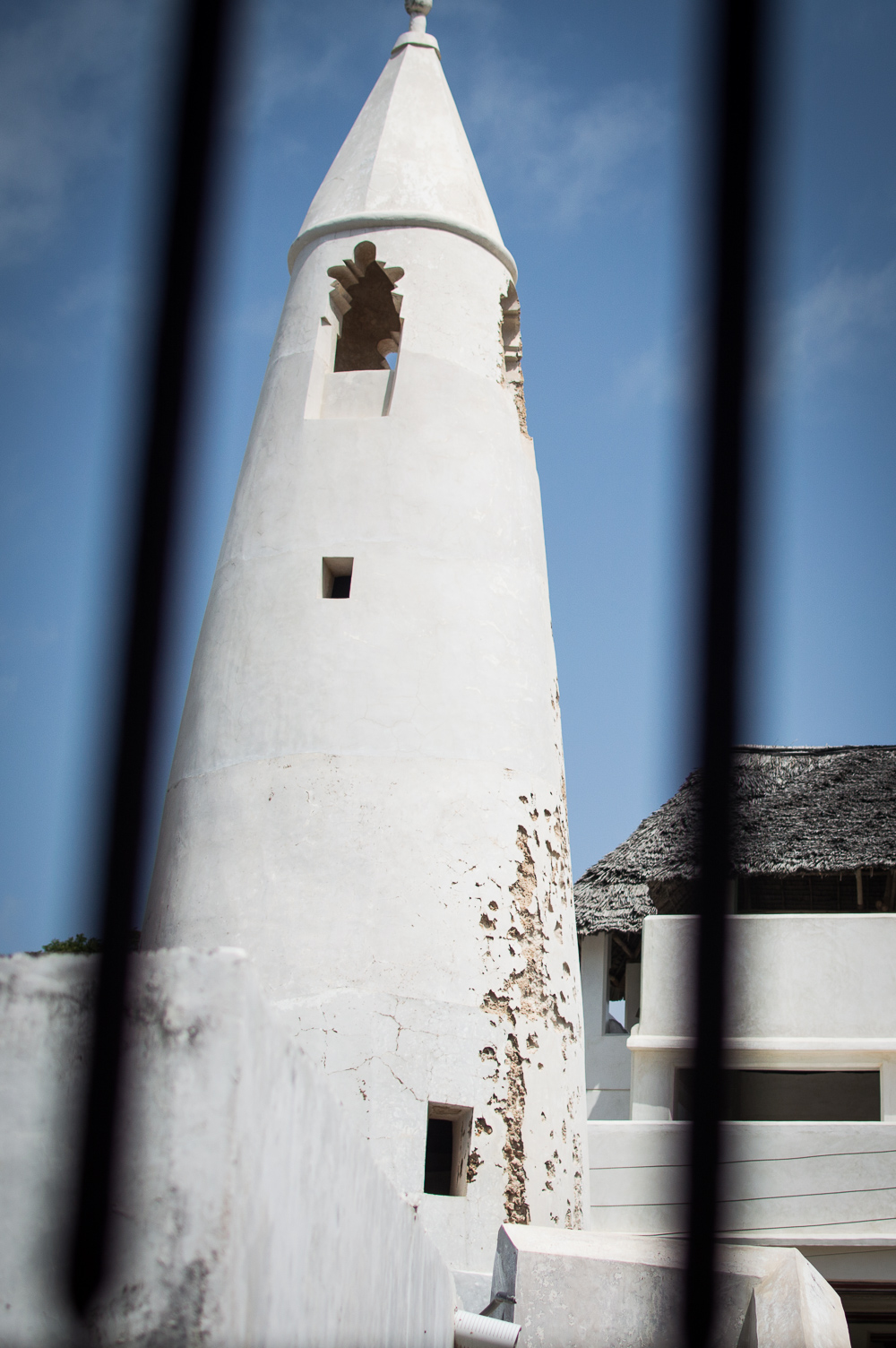 When we recovered, there was only one thing left to do and that was to bring the flavours of Swahili chai into a moist breakfast cake that could really be eaten at any time of day. A batter that could carry the weight of the spices and all the history that comes with it; a cake with a crumb that is light, but with a density that would satisfy as much as a cup of warm chai. We head to Lamu Old Town the next day to gather up the spices we would need. In the compact network of alleyways where donkeys have priority and calls to prayer (adhan/azan) bounce off the high walls, we find a little shop opposite a shoe stand carrying spices that would have made an ancient merchant's eyes dance with joy. We weren't far from doing our little joy dance either, even the dust in the shop rose up like turmeric and paprika and cumin.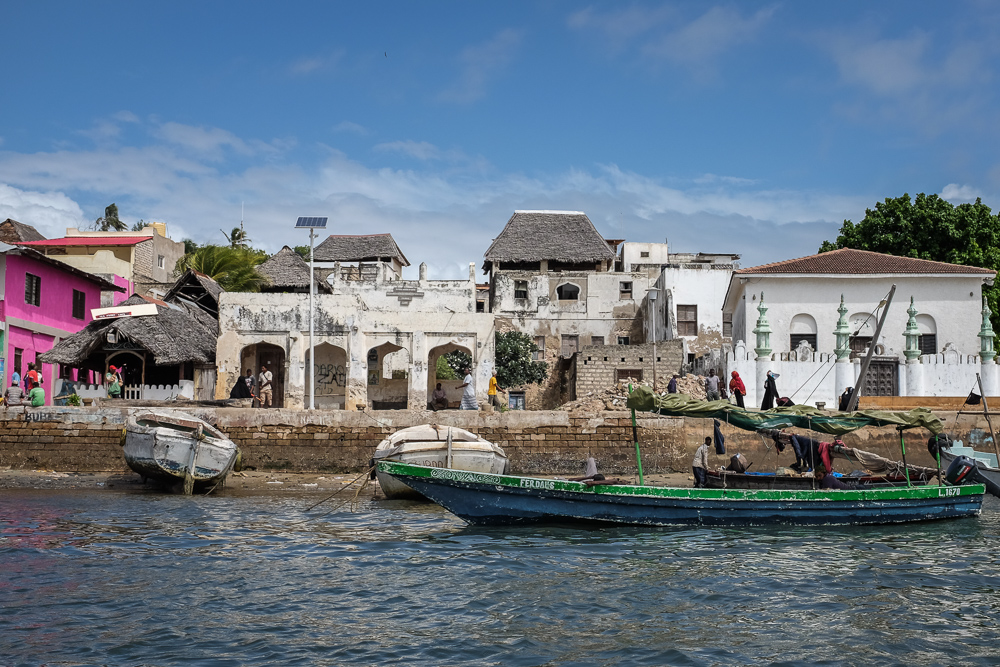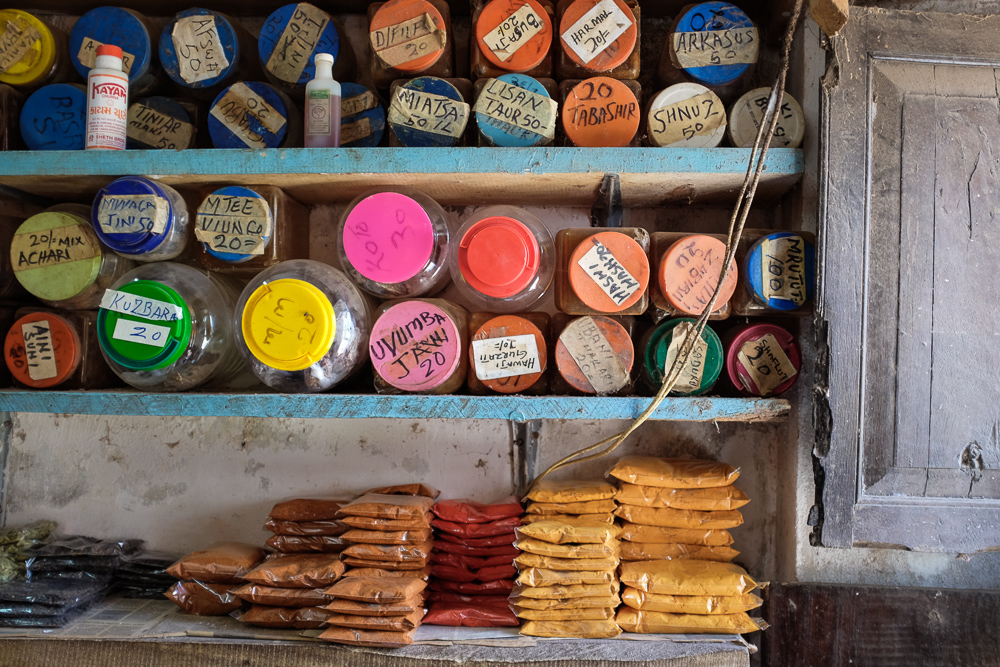 We collected our fortunes and made our way back to our kitchen on Manda island, through the mangroves and into Mkoko House where the spices and black tea bubbled along in fresh milk from the neighbour's herd, before being folded into a batter of honest applesauce and nutty browned butter.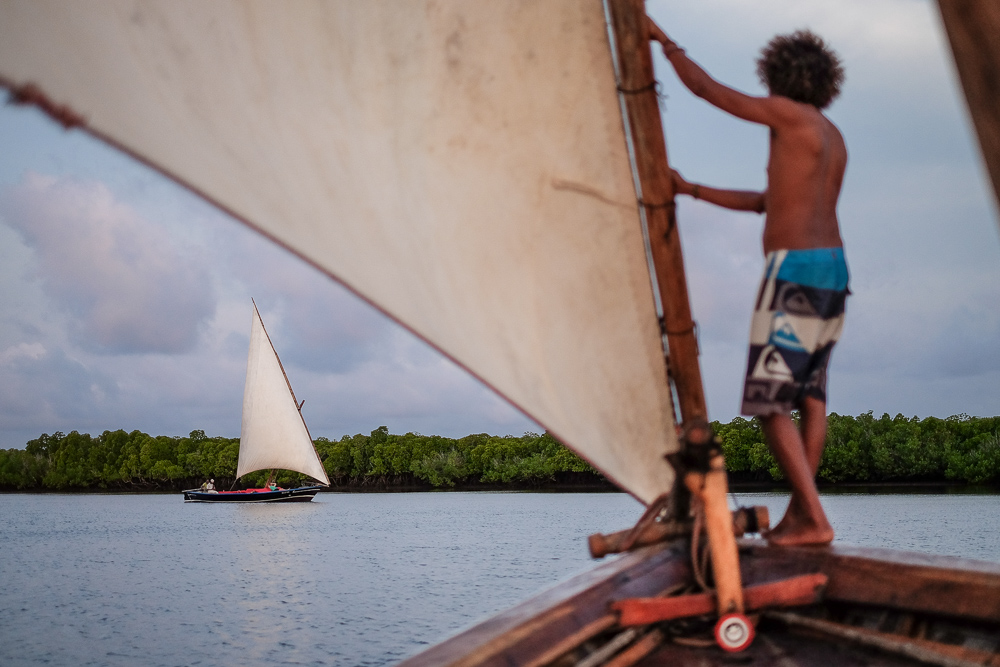 ---
LAMU SPICE CAKE \lamu ajlənd spajs kek\
We left Manda island and Lamu a while ago, but I only need a slice of this tender Spice Cake to propel me deep into the narrow streets of Shela village, the powerful ginger, sweet cardamon and cosy nutmeg blurring the distance, gently delivering us to the sweltering afternoons with friends and the crisp mornings not far from the Baobab trees.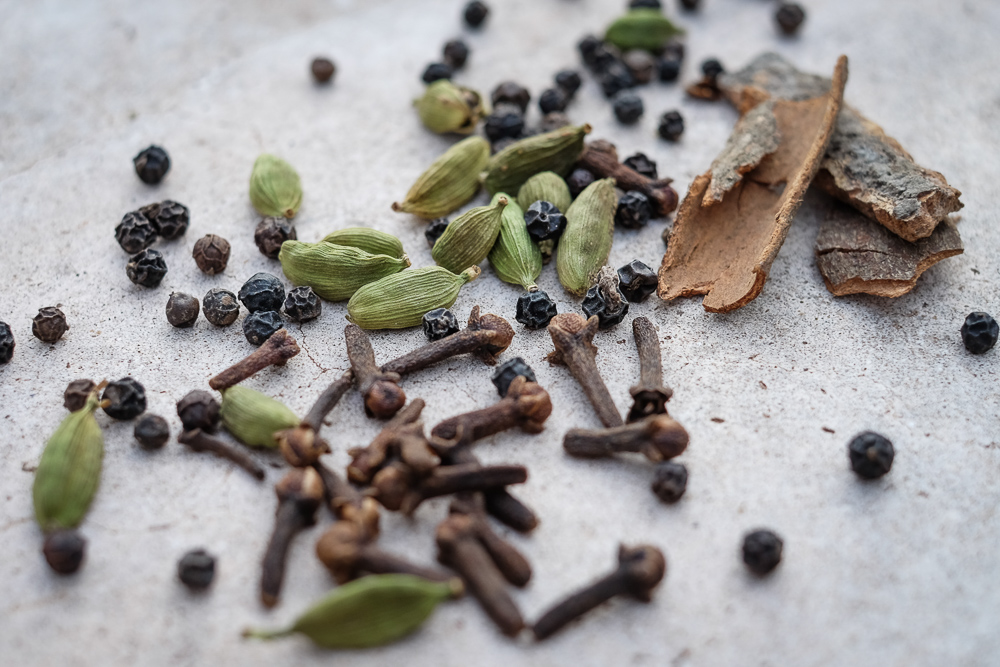 cinnamon・ginger ・cardamon ・black pepper・vanilla ・black tea
Equipment : prepared loaf pan of 9 x 5 inch or 12 x 4 inch
For the Swahili Chai Buttermilk  
1 cup full fat milk
1/2 tbsp strong black tea, ground
1 knob ginger about 4 cm long, peeled and sliced
1/2 tsp black pepper, ground
4 cloves, ground
1/2 tsp cardamon, ground from about 8 cloves
1/2 tsp cinnamon, ground
a pinch of ground nutmeg
1/2 tsp lime juice 
For the cake
1/2 cup or 115g unsalted butter
1/2 cup Swahili Chai Milk (recipe above) 
1 tsp vanilla extract
2/3 cup brown sugar, plus 2 tbsp for sprinkling
1/3 cup honey
1/2 cup unsweetened applesauce
2 eggs
1 1/2 cup flour 
1 tsp baking soda
1 tsp salt

Brown the butter in a small pan over low heat. It should take about 5 minutes. Keep a close eye on the butter as you do not want it to burn. Once the colour turns deep golden and begins to smell gorgeously nutty, turn off the heat and remove from pan. Set aside while you prepare the rest of the ingredients.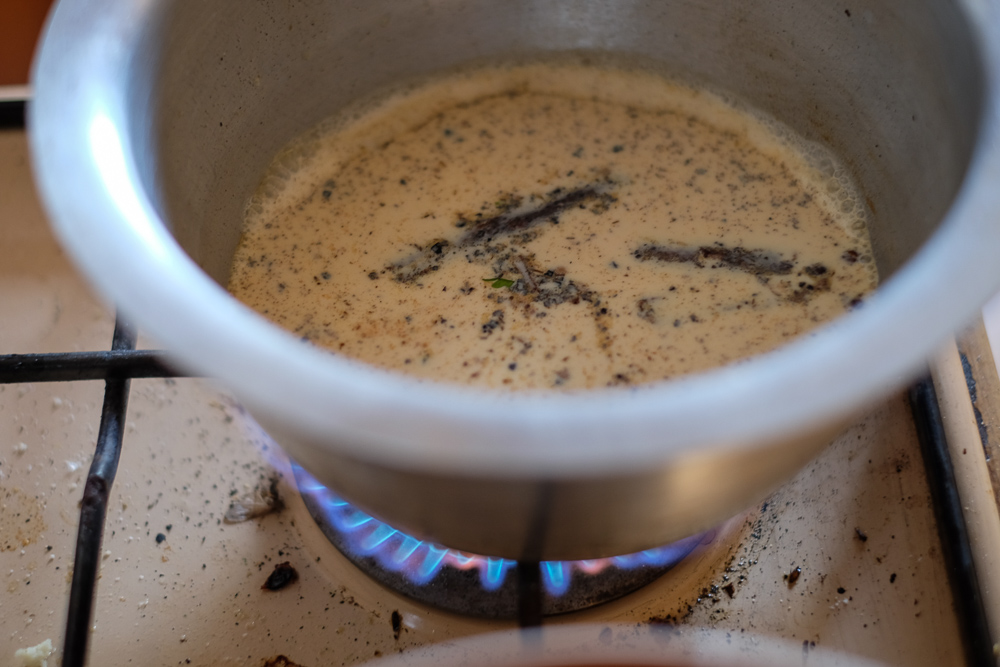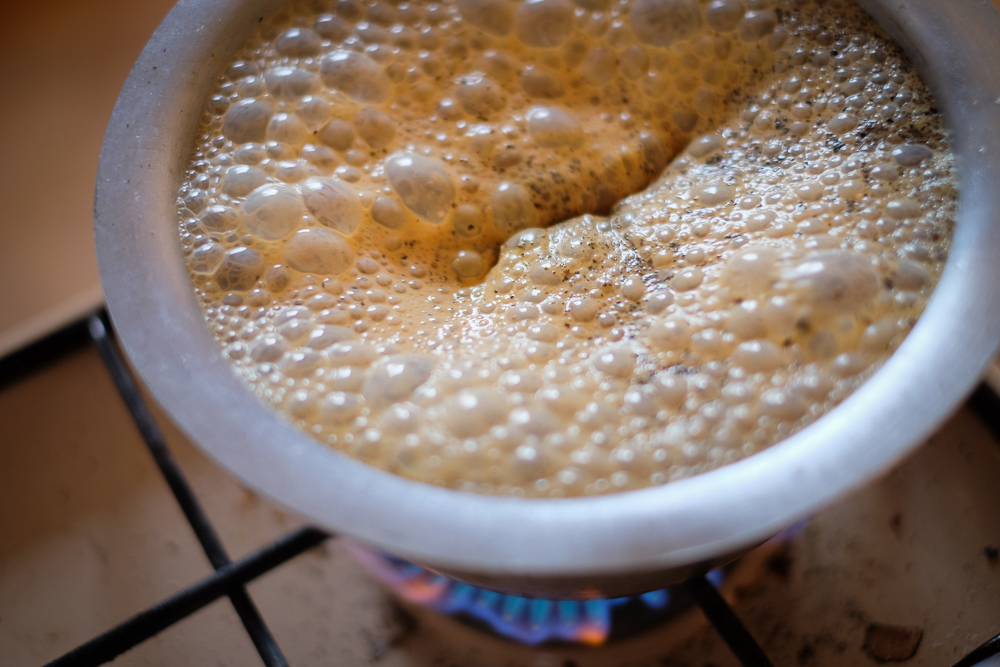 Make the Swahili chai milk. Mix the milk and the tea, ginger, black pepper, cloves, cardamon, cinnamon and nutmeg in the same pan you used for the butter. (less wash up!) Place the pan over medium heat and bring to a slow boil. Once the milk is boiling, turn the heat down and let it simmer for a few minutes. Keep an eye on the milk to make sure it doesn't explode all over the place. It will start turning a nice toffee colour. Once it has simmered for about 5 minutes, remove from heat and let cool down. Remove the ginger and any bigger pieces and pour 1/2 cup of the milk into a bowl. The rest can be drunk if you like. Do not strain all the spices away as we want that in the cake. Stir the lime juice into the milk and set aside. This will become your Swahili chai buttermilk. 
Preheat the oven to 180C or 350 F.
Combine the rest of the wet ingredients. Using a hand whisk the eggs, 2/3 cup brown sugar, honey, vanilla and applesauce till smooth. Stir in the buttermilk and brown butter. Do not over mix. 
Add the flour, baking soda and salt to the mixture and stir till smooth.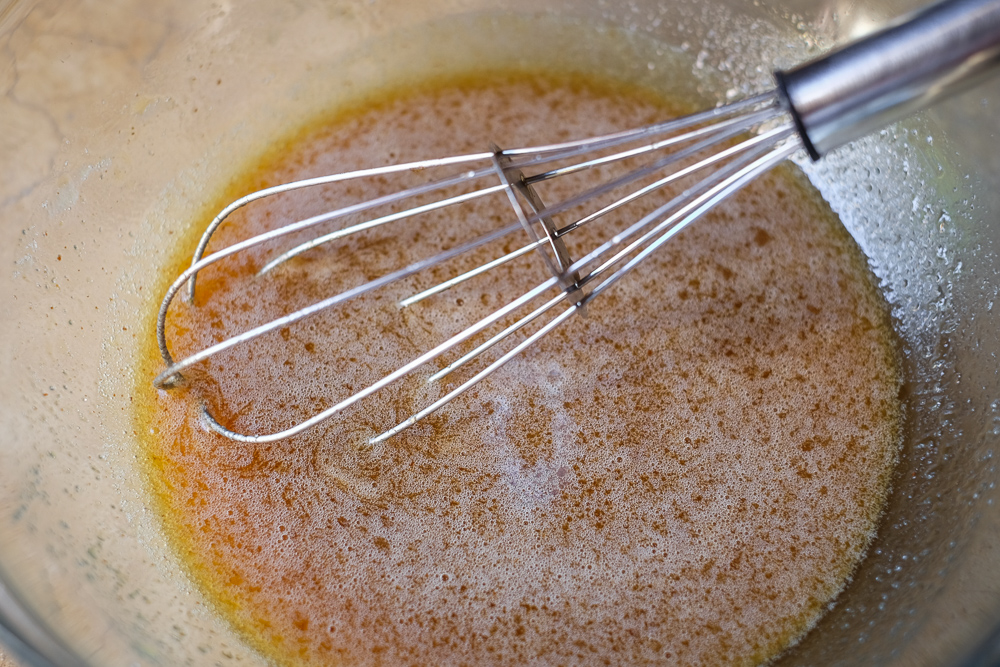 Pour the mixture into the prepared loaf pan and sprinkle with the 2 tbsp brown sugar.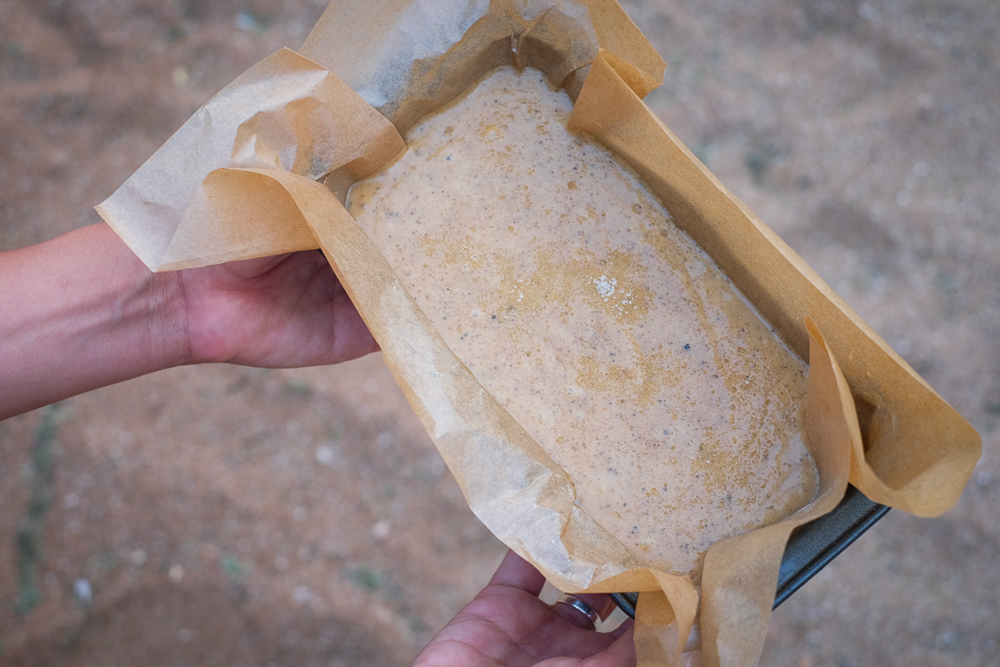 Bake for 30 – 40 minutes until a toothpick inserted comes out clean.
The cake turned out so well that we never came round to shooting it. By the time it came out of the oven it was dark and by the time daylight came, all that was left were crumbs. If you do manage to save some for the next day, it is even better sliced, toasted and smeared with salted butter. Don't fight it, indulge away.
Do I really need to tell you it is excellent accompanied by a cup of Swahili chai?