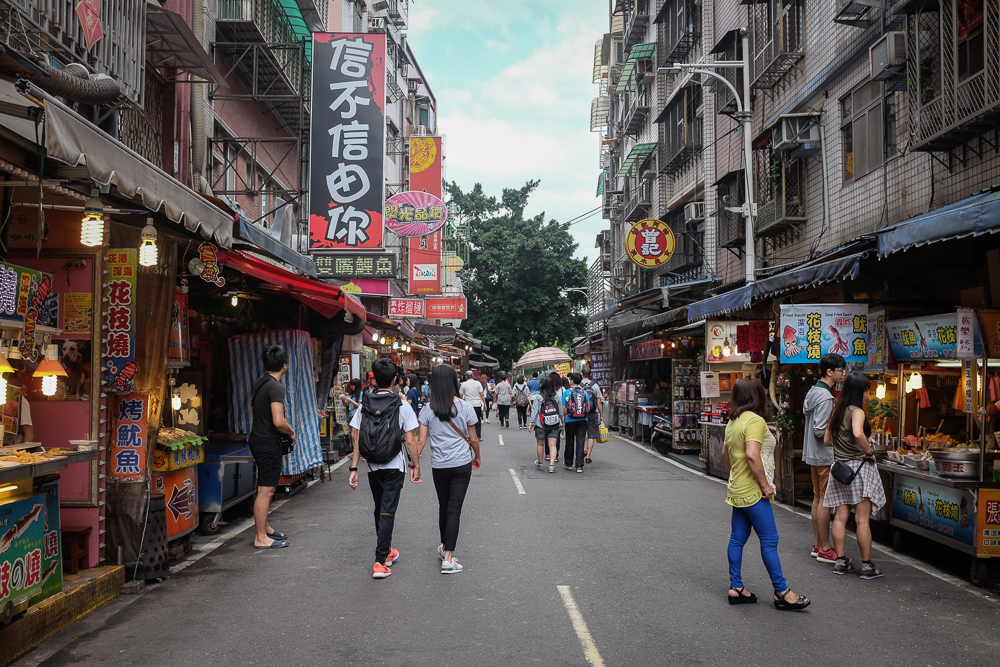 Taipei your skies were grey and you may have given us an earthquake tremor or two, but you are happily forgiven, because man oh man can you cook.
In the short time we walked your streets, I only had eyes for your culinary temptations, zooming in on roadside options, sniffing out sizzling hot plates, investigating the prize at the end of long queues… everything else passed by in a blur. Nothing, was going to distract me from my eating mission.
Well, except a four-month old baby. One that was less than happy sitting still for a long, leisurely  (hah, who am I kidding?) lunch and one that made eating with both hands rather difficult. With these non-negotiable restrictions in place, Taipei you were perfect. You are a fantastic destination for foodies with a baby or for foodies who often find themselves with limited eating/sitting time, because you, my friend, are the expert of Eat n' Go, or as I fondly think of you now –  the One-Hand Eating capital.
There may be no other city with as many food options which can be devoured with one hand and if there are, I am willing to try them all. This may have been a mini trip, but it was an adventure in and of itself. It was the first trip in a long time without my favourite travelling partner, Nico replaced by baby Max and the best grandma in the world.
You don't need me to tell you that travelling with an infant is very different, my old checklist involved passport, check. Wallet, check. Camera, check. The new checklist is, yikes, maybe enough for a post all of its own. So after filling our suitcase with baby essentials, yet forgetting his favourite chew-toy giraffe (new mom lesson learnt), we were off in the air for our short flight from Hong Kong to Taipei.
Taipei days were a daze of searching out my must-eat xiaochi and navigating the efficient but multi-level subway system. Xiaochi (literally "little-eats"), are to Taipei like dim sum is to Hong Kong or tapas are to Spain. Those impeccable little bites hinting at what the full cuisine has to offer. Don't let the name fool you though, cause some of these Little-Eats are far from little.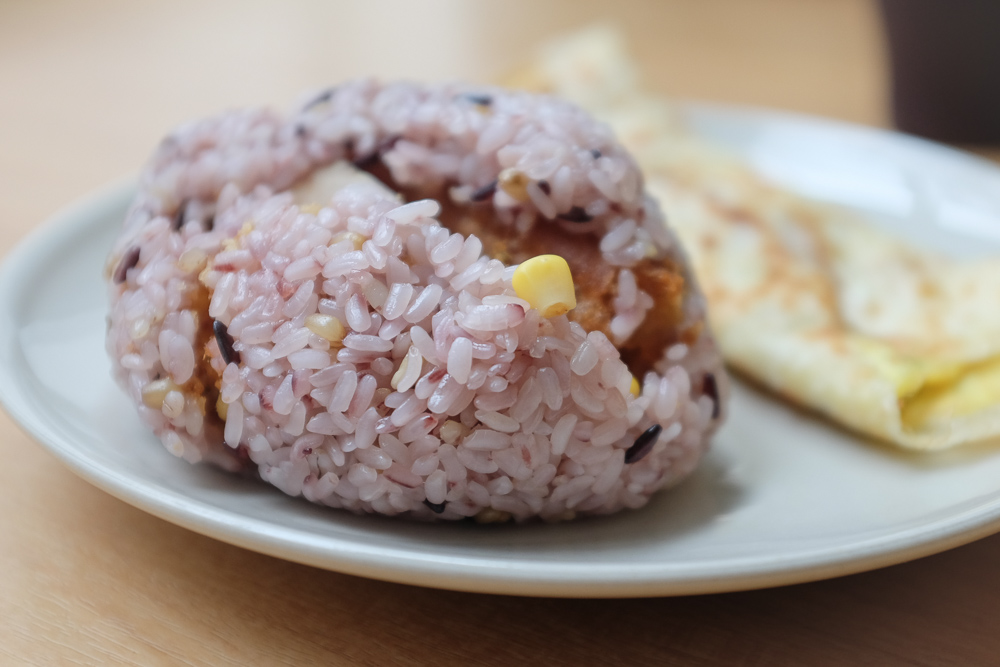 Taiwanese breakfast starts the day off right. Forget about healthy granola and chia seeds, its all about satisfying a morning craving for carbs and grease. We tried an oversized rice ball 飯糰 stuffed with a deep-fried donut 油條 (you tiao), pork floss, corn, pickled radish and boiled egg. Then came the 燒餅 (shao bing) filled with fried eggs and sesame seeds, like a savoury crepe or tortilla, but crispier, chewier. A little side serving of scallion pancakes, layer upon layer of thin dough, twisted and flattened into a hotcake, scattered with salty pockets of green onion. If you do it right, all this needs to be washed down with soybean milk, hot or cold, it's up to you.
And that is just the beginning.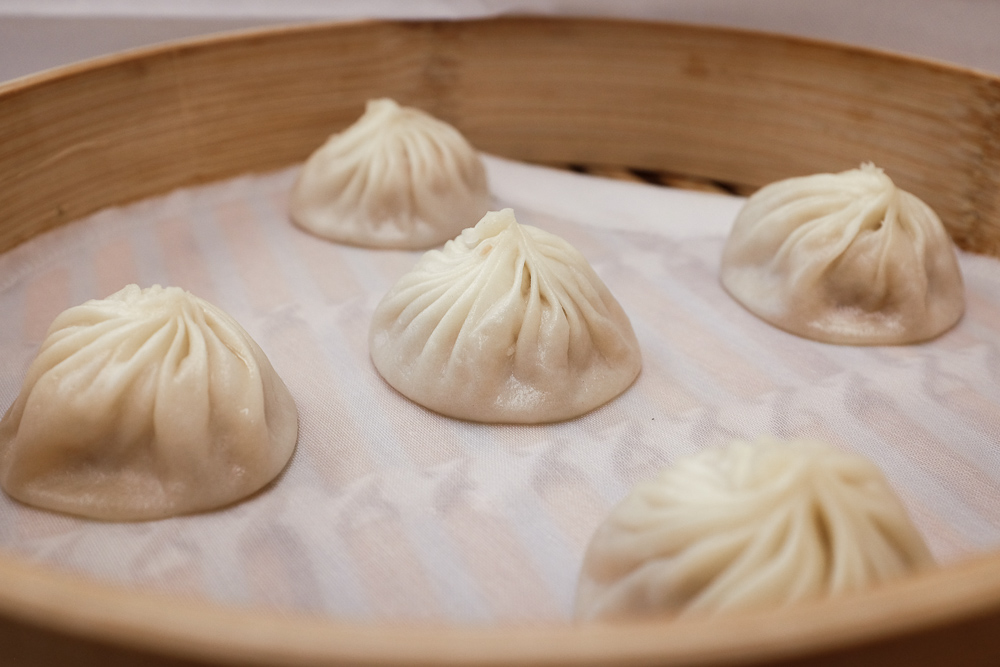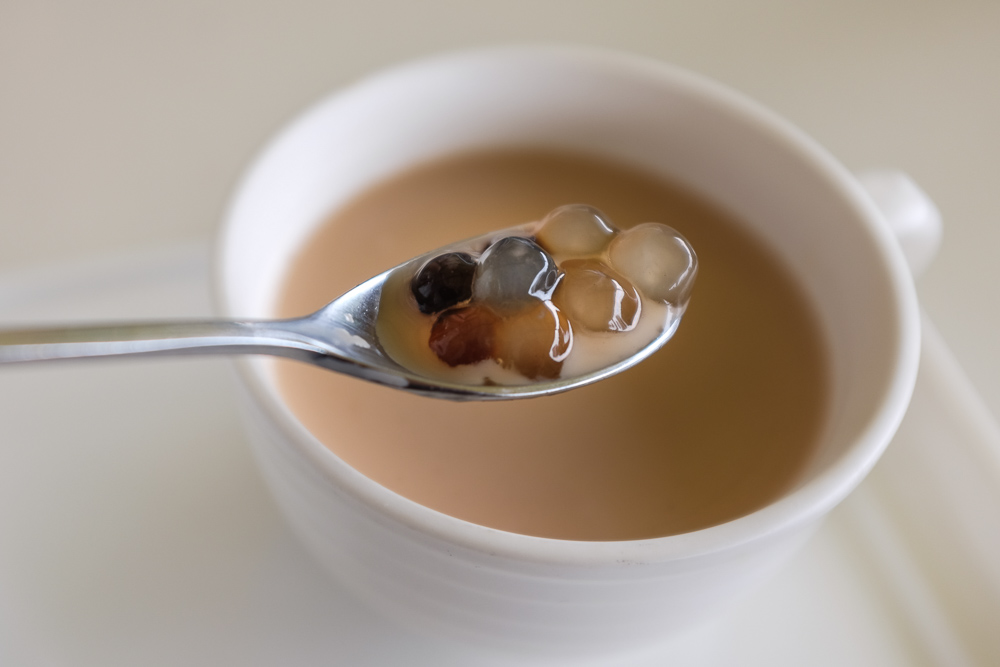 Din Tai Fung & Xiao Long Bao
I've always associated xiao long bao, those famous pork dumplings filled with just the right amount of broth to burn your tongue but make you happy, with Shanghai. Named for the small steaming baskets they are made in, supposedly they originated in the Nanxiang suburb of Shanghai. The Taiwanese restaurant chain Din Tai Fung has made them their own though. It is perhaps one of the only Michelin star restaurant chains that started as a cooking oil retailer, but when the xiao long bao became incredibly popular, founders Yang Bingyi and his wife dropped the oil and focused on the dumplings. For this, many a follower are grateful, because these are A-D-D-I-C-T-I-V-E. It may be a bit of a tourist thing to do, but no trip to Taipei is complete without a pilgrimage to the original branch for the dumplings that started it all.
Bubble Tea
It took awhile for the Bubble Tea trend to hit the world. I remember discovering it for afternoon tea in Hong Kong when I was around sixteen years old, translation – the late 90s. Now you find it in swanky corners of Soho in London or in the FNAC shopping mall in Brussels. Lucky Taiwanese however have been drinking it since the 1980s. Invented in Taichung in Central Western Taiwan, these blended concoctions of milk, sugar, black tea, green tea or fruit teas are made distinctly Taiwanese by the addition of tapioca balls. If there was a word to describe a favourite texture in Taiwanese cuisine it would be chewy. And that, is a very good thing.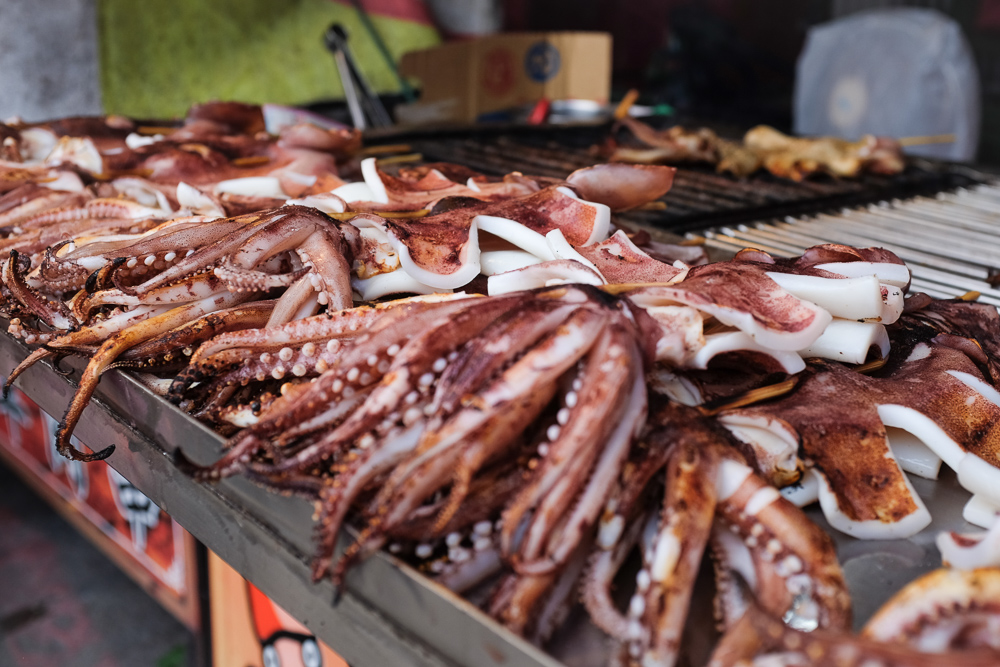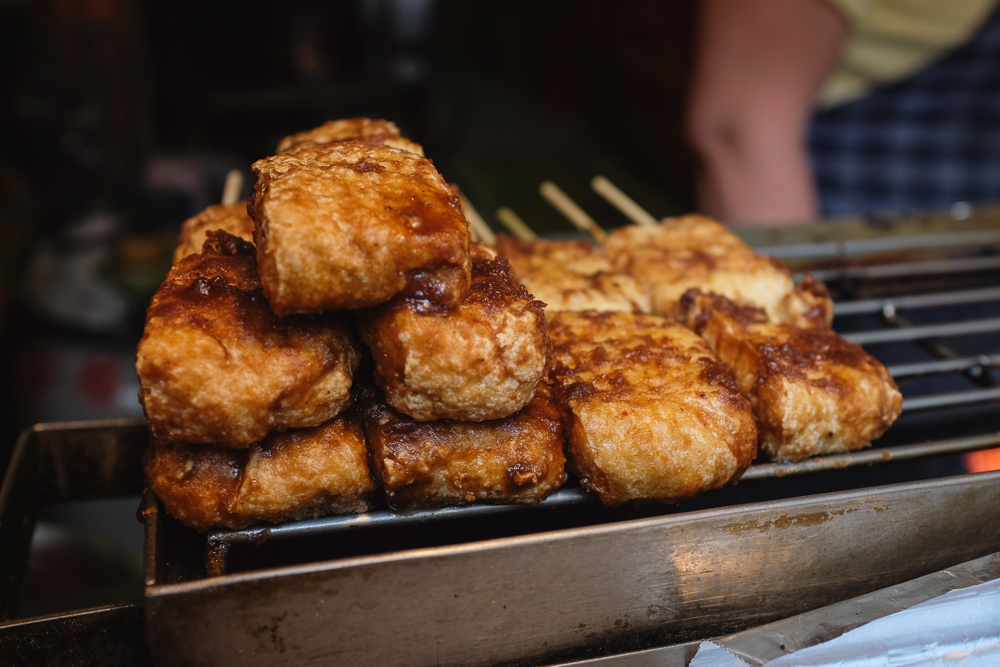 Grilled Squid and Stinky Tofu
Walk down any street food or night market in Taipei and you will find seafood on a stick. Being an island, Taiwan has a great love affair with seafood and to make it even easier for you, it's served up like a lollipop. Deep-fried giant squid that look like crispy palm trees or go for fire-grilled on the spot if you are trying to be "healthy". Deep-fried mini crab balls in a paper cup, shrimp on a stick, small fish on a stick…
Nearby, another treat awaits on a stick. You will smell it before you see it, the notorious stinky tofu (臭豆腐). Fermented till it cannot be ignored, this favourite xiaochi is prepared in a brine of fermented milk, vegetables, meat, dried shrimp and chinese herbs. Traditionally it can take several months to reach the desired odor, though nowadays mass-produced versions cheat and take the express route of marinating it in stink instead. We braved it for the first time, taking a bite from a generous three-piece stick. Let's just say, it looks and tastes better than it smells. Keep your eyes open and hold tight onto your nostrils with your other free hand.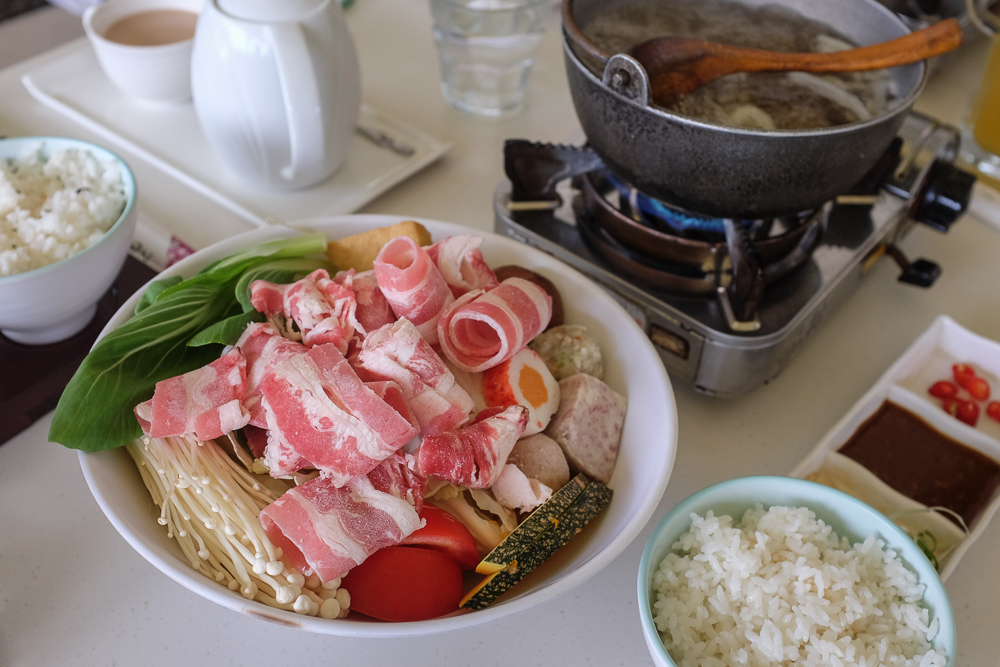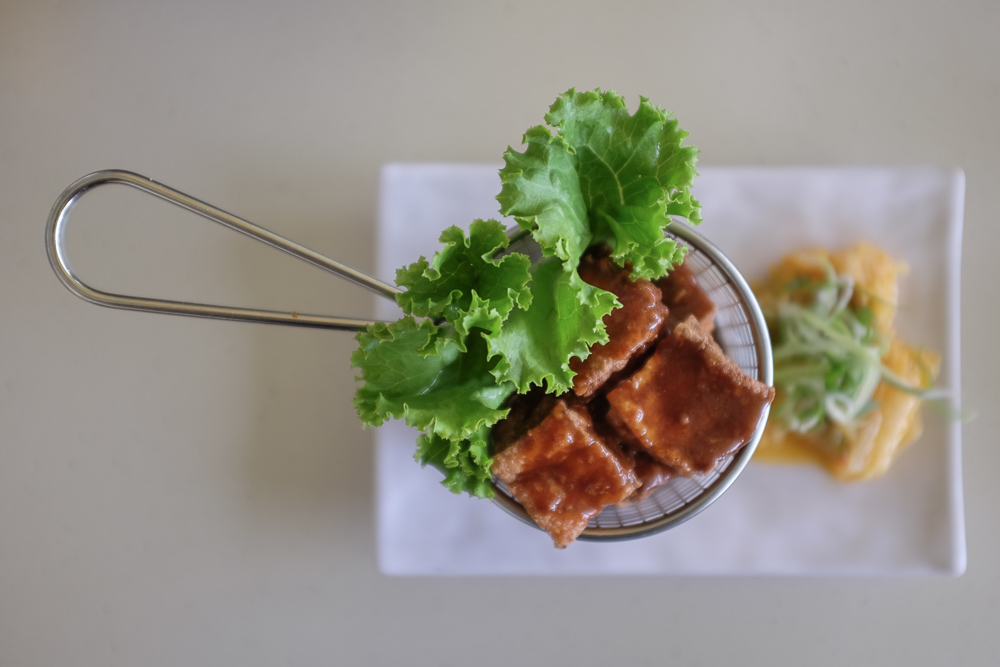 Sit-Down Hot Pot
There is an exception to the sit-down rule and that is hot pot. Chinese cuisine everywhere has always loved dropping things into boiling broth and Taiwanese hot pot (火鍋) continues this tradition. There are many options for the soup base, take a rich pork broth, a sweeter tomato-infused stock, a spicy fiery Mala soup then pick your raw ingredients. Thinly-slice beef, pork; tofu; fish balls, beef balls, shrimp balls; squid, crab; udon, ramen, vermicelli and don't forget your greens – Napa cabbage, spinach, pak choy, bean sprouts, shiitake mushrooms, watercress, go nuts. Finally the best part comes, the dipping sauce. Go for peanut sesame, chilli or Sha Cha. Even though this is a sit-down meal, you can still pretty much do it all with one hand, lift, drop, lift, dip, devour.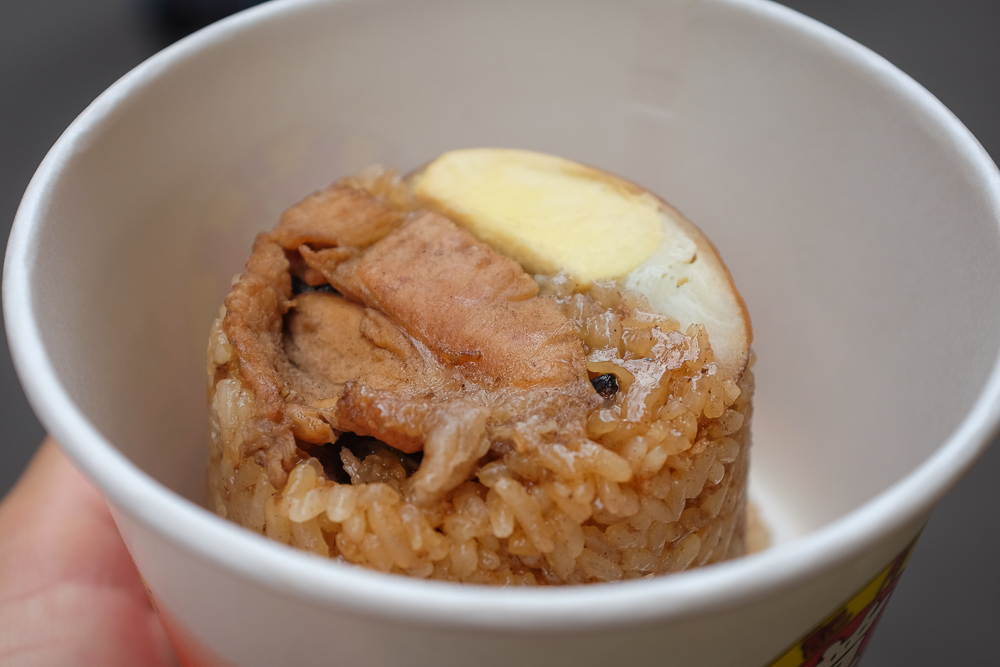 Tube/ Bamboo Rice Pudding
(竹筒飯) or (筒仔米糕) You had me at Sticky Rice. Not the prettiest xiaochi, but what it lacks in appearance it makes up for in splendid stickiness. Stuffed into a bamboo tube and steamed, glutinous rice is mixed with Chinese mushrooms, pork and egg and re-emerges as a compact pudding full of flavour and chew. Supposedly hailing from the indigenous Tsou people of southern Taiwan, this was an ideal snack for tribal people to carry with them on longer journeys for hunting or gathering.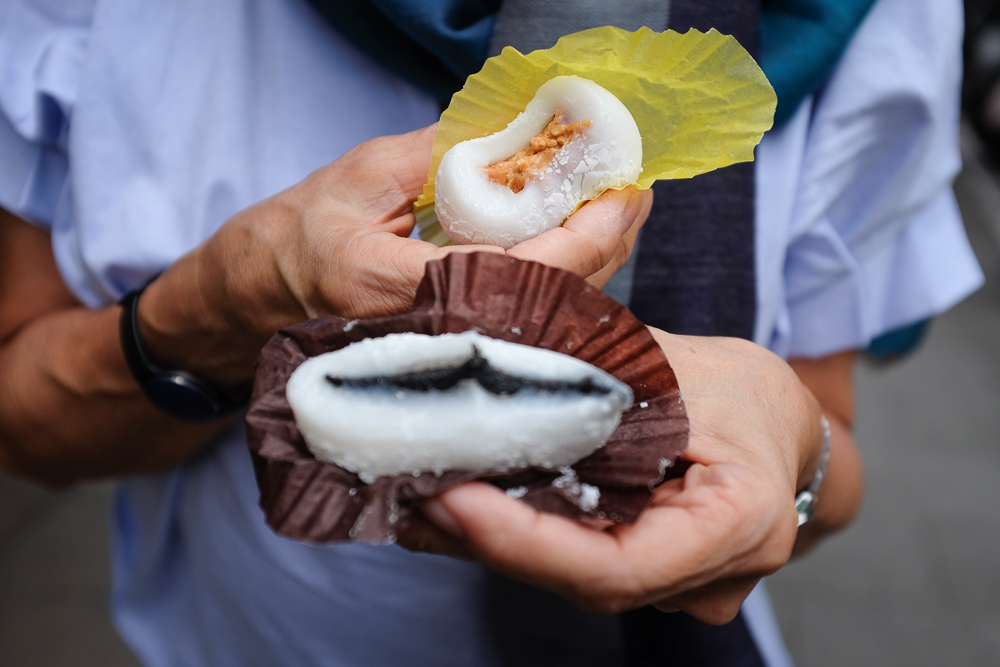 Mochi
(麻糬) Which other country has a museum dedicated to these pillowy glutinous rice balls? Another culinary legacy from Taiwan's time under Japanese rule, these glutinous rice flour balls come filled with red bean paste, black sesame paste or peanut stuffing. Before the more prevalent Japanese version, traditional Hakka versions were made from pounded rice called daochi. The best ones we had were from a little old man's street cart in the centre of town, follow the queue of school children and eat them immediately, chilled.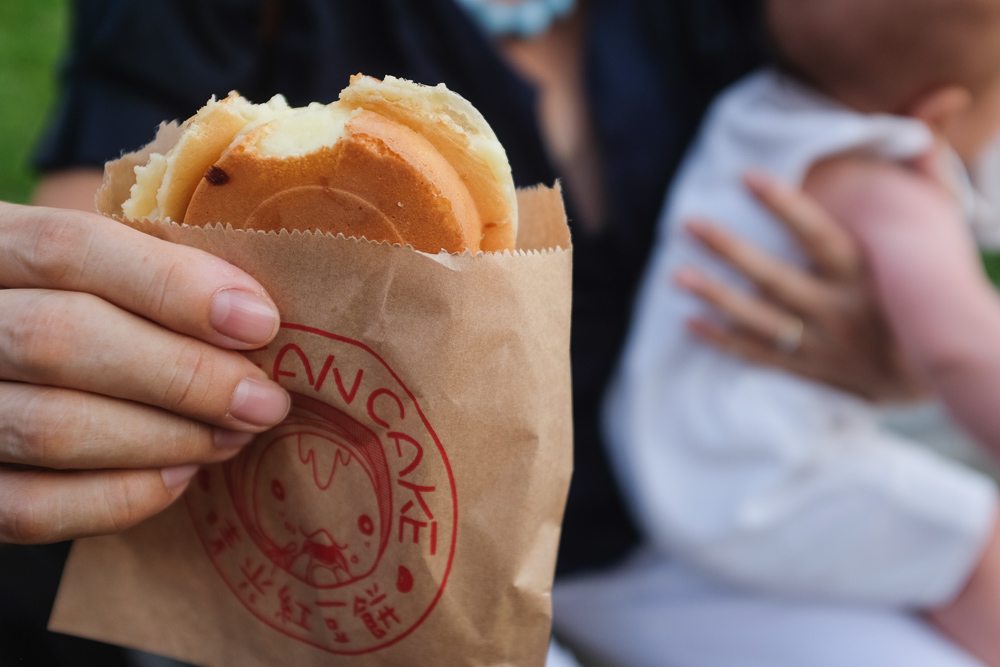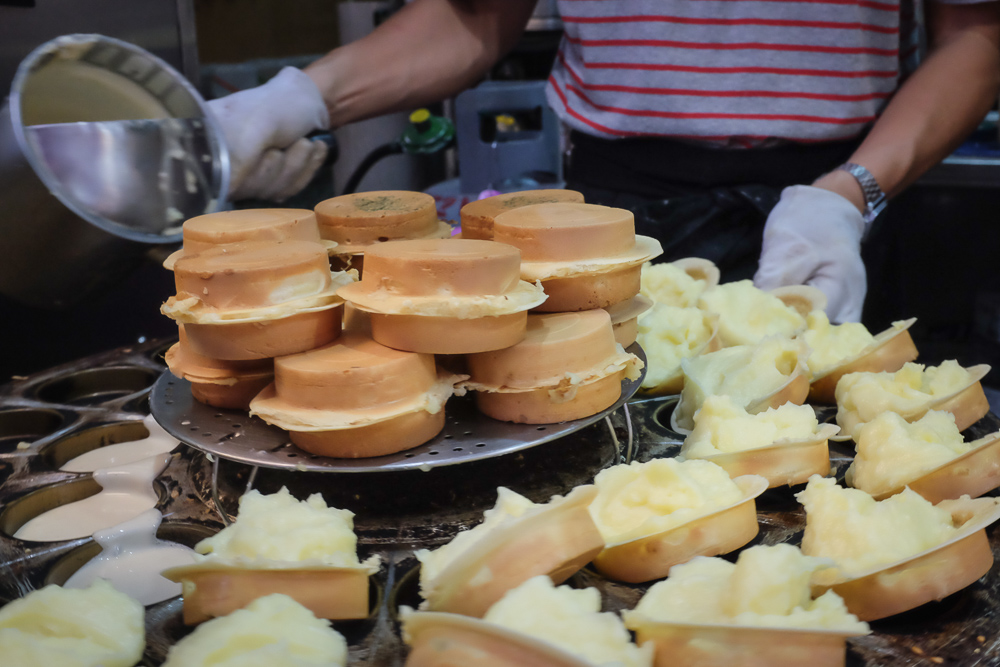 Cream Custard Stuffed Pancakes
Another sweet xiaochi courtesy of Japanese influence are these crispy pancakes bursting with creamy custard from within. The Taiwanese version of Imagawayaki is probably even better than the original. Somehow light and delectably rich at the same time, this little treasure box of luscious cream with a whiff of vanilla will definitely leave you with less space for other bites. Also available filled with red bean paste, outside Taipei they can be referred to as "car wheel cake" 車輪餅, though I assure you they are nothing like car wheels.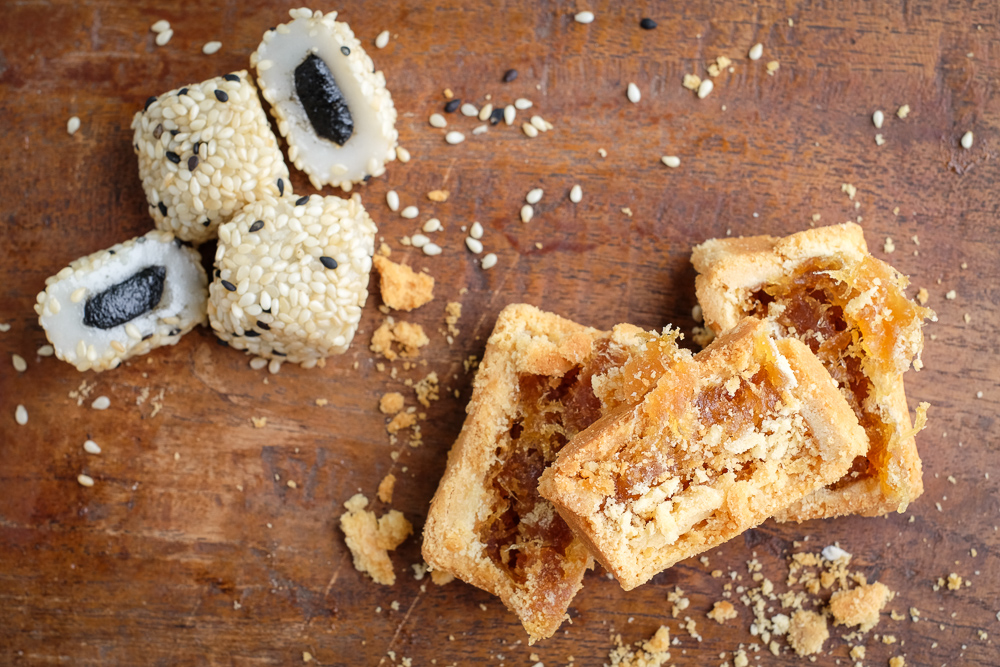 Pineapple Cake 
Walk long enough in Taipei and someone will eventually offer you a taste of pineapple cake; at the airport you will see tourists lugging more boxes of 鳳梨酥 than any other souvenir as they leave. Legend has it that pineapple (鳳梨) sounds like "bring on the luck" in Taiwanese Hokkien, as in "bring on the male heirs" – making the pineapple cake a must at weddings. A chewy fragrant interior wrapped in a buttery fall-apart pastry crust, it's easy to see why these are a favourite with visitors. Nowadays, the filling often includes a mix of winter melon to bulk it up. For the non-traditional, there are also strawberry fillings, plum fillings, mango fillings, but the original is hard to beat. With so many brands to pick from, take advantage of all the free tastings! Our fave was from Red Sakura.
Nougat
I thought mochi had special status, but supposedly there is also a Taiwan Nougat Creativity Museum. These people have a museum for all their favourite snacks! Nougat is far from being a Taiwanese invention, but they have come to make a pretty unbeatable one. We felt like kids in a candy shop, picking them out one by one to be weighed by the patient lady behind the counter. We tried classic almond, green matcha, mango peanut, black sesame cream, cranberry almond and a sesame peanut bar. My only regret? Not bringing more home.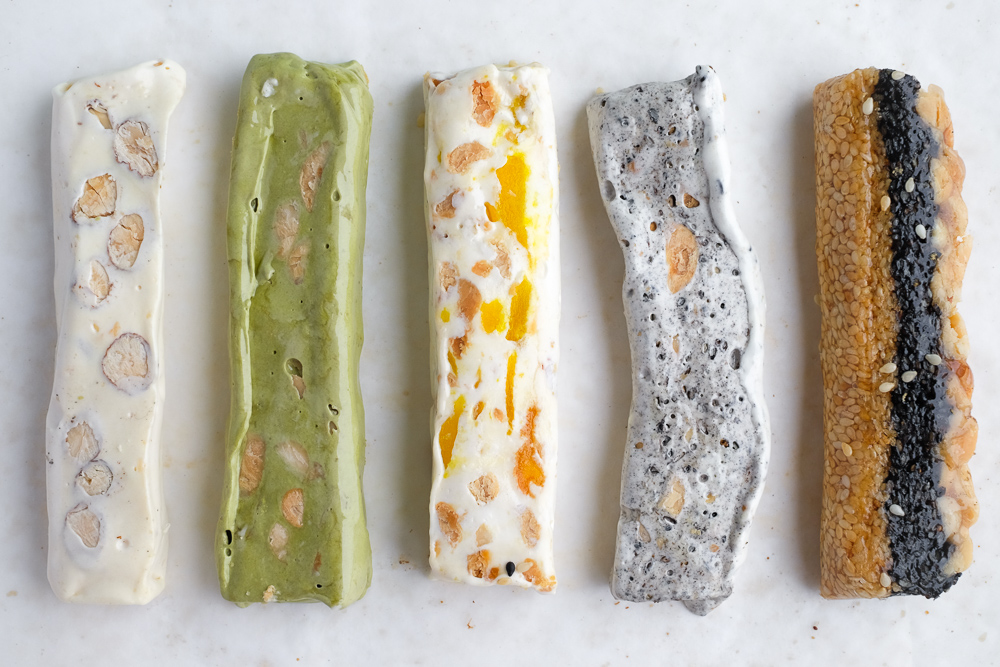 So there you have it, a tiny selection of Taipei xiaochi that can be easily devoured with one hand. There are so many more we ate that I did not manage to photograph with my other hand. Priorities, right? That's what happens when Nico is replaced by Max… I could go on and on about scallion pancakes (蔥㧓餅) or mini bowls of yellow noodles with minced meat, coriander and shrimp (担仔麵), but I guess we'll just have to go back to do more xiaochi justice.
Any other top One-Hand food destinations we should know about?