Hong Kong is the sixth in our series – "…Through the Funnel". You can read our previous one on Myanmar here. It is a way for us to share 12 aspects that stood out to us in our experience of a place and its people. Did we miss something that stood out to you in Hong Kong?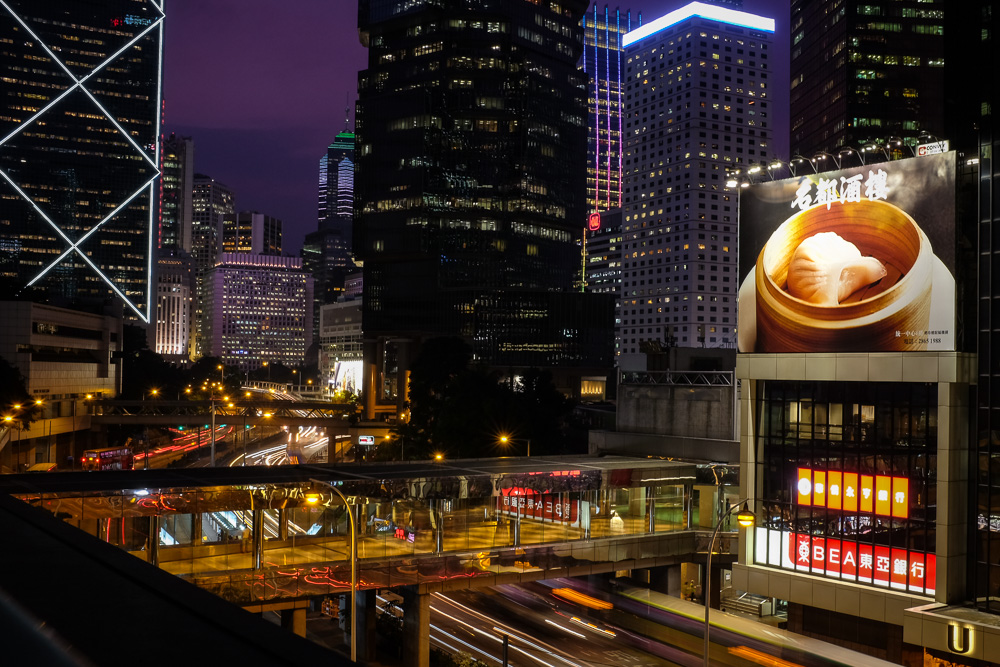 #1 Food obsession
One of the most common Cantonese greetings is "Have you eaten yet?" and if you spend just a little time in Hong Kong, you will see why. This city is obsessed with food. Big time. 60 percent of the conversations around you on the street, (we know we should not be eavesdropping, but we can't help it) are about food. "Have you tried this restaurant yet?" "I love this dish my aunt/mother/grandmother makes." 'This is the best thing for your skin, they say if you eat it you glow." "I am really craving a bowl of this or this dessert my boyfriend made me try the other day." "Where should we go eat?"
It is a never-ending discussion about what, when and where to eat. All this happens during a meal as well! Before you have finished eating what's on your plate, you are most likely already plotting your next one. It's no wonder then that Hong Kong has one of the best food scenes in the world. It comes down to a question of what came first, the chicken or the egg – did good food inspire this food obsession or did a culture of food obsession create the inevitable variety of fantastic food that this city offers every day? Either way, we are definitely not complaining.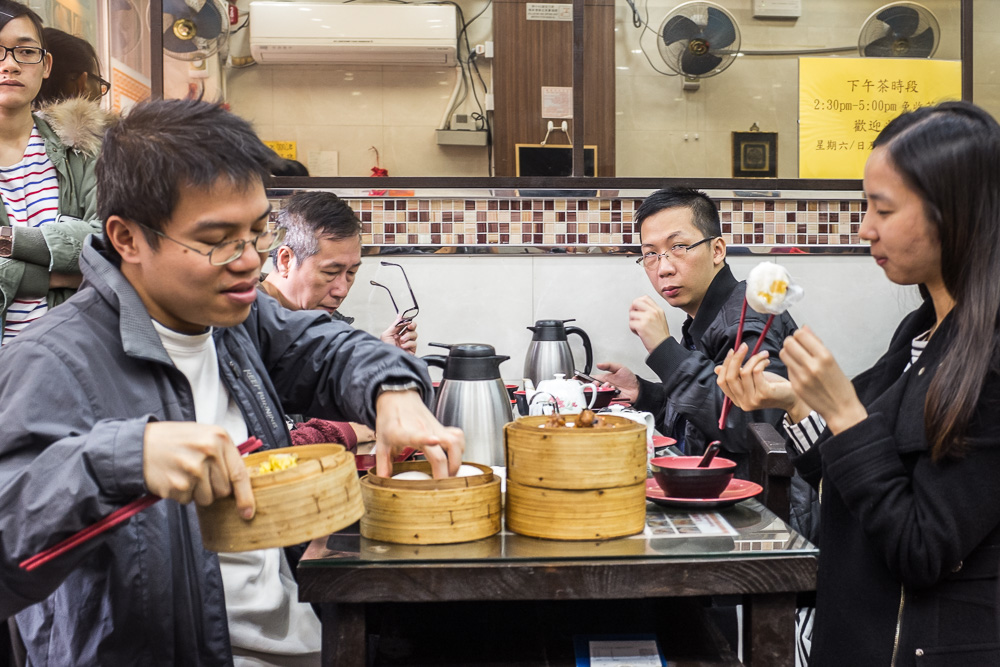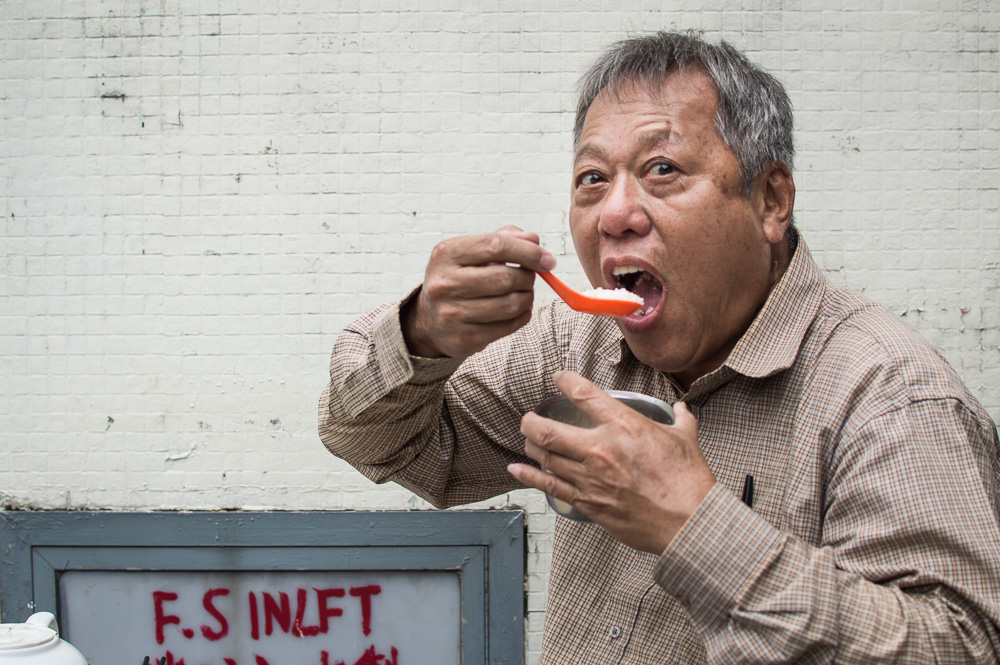 #2 Efficiency is the name of the game
Sorry all you other losers! Hong Kong is hands down one of the, if not the most efficient city in the world. It may not be perfect, in fact it is often a little rough around the edges, but it is relatively oh so smooth. The public transport system is incredible which means there are only about 450 000 private cars in a population of over 7 million people (We wish there were none). The MTR, the local subway system, must be the fastest and cleanest in the world. Ferries and buses actually arrive on time. Standing in a long queue does not necessarily mean your day is over. Compared to most places in Europe, a queue of about 10 people in front of you at the supermarket, McDonalds or the public loo, usually means it'll be your turn fairly quick. Time is money, people. A large amount of government admin procedures can be done online on websites that actually work. And despite frequent complaints about the public system from locals, they really don't know how much of a good thing they've got going.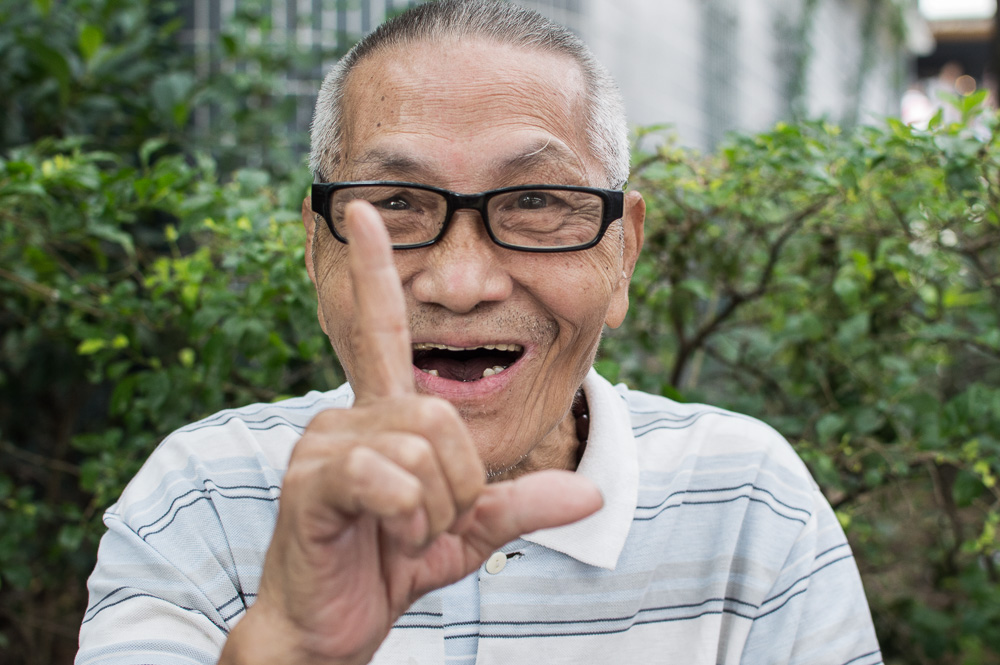 #3 The Land of Contrasts – from the most densely populated area in the world…
Most people have seen a photo of the skyline of Hong Kong. Those impressive skyscrapers crammed tightly together in front of the imposing Victoria Peak. To a certain extent that is the real Hong Kong, at least a part of it. On the opposite side of Victoria Peak and Hong Kong island is Kowloon, the tip of the peninsula attached to mainland China. It is here on Kowloon side in Mong Kok where the city boasts the most densely populated corner on the planet. According to the Guinness Book of Records, at 130 000 people per km2, Mong Kok reigns at squeezing in the maximum number of bodies per square footage. And with Mong Kok meaning "bustling corner" in Cantonese, it seems it was always that way.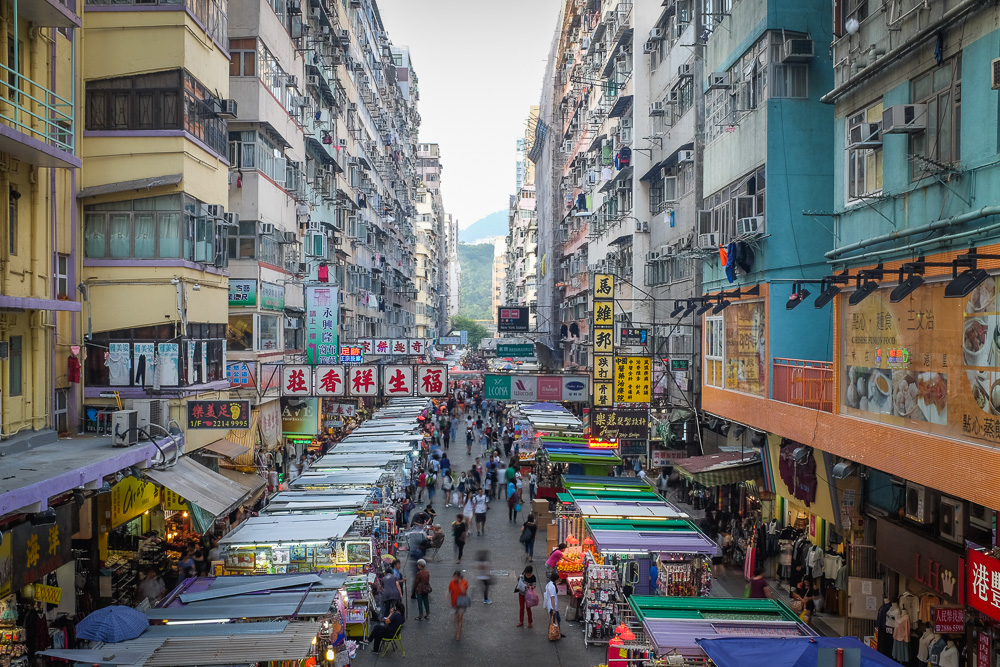 #4 …to green green green and sea
But, and this is a big BUT, Hong Kong is far from only skyscrapers and Mong Kok. About two thirds of its area is natural green or semi-natural at least. There is an area of about 450 km2 designated for as many as 24 country parks and 22 areas for conservation – marine parks, wetlands, nature reserves.
It is easy to get away from it all. The small size of the city, means that in one day you could go from buffet breakfast on the 99th floor of one of the tallest buildings in the world, then go swimming at one of the many beaches, hike over the mountain to another beach and camp on a hill with monkeys, snakes and marshmallows. The next day you could visit one of the many outlying islands, go scuba diving or sailing and finish your evening with a lychee martini on another skyscraper with a different view. This outdoor side of Hong Kong, the sea, the hills, the magnificent sunsets, the freedom is often the one that is forgotten by the travel brochures and postcards. But it's definitely one of the nicest sides.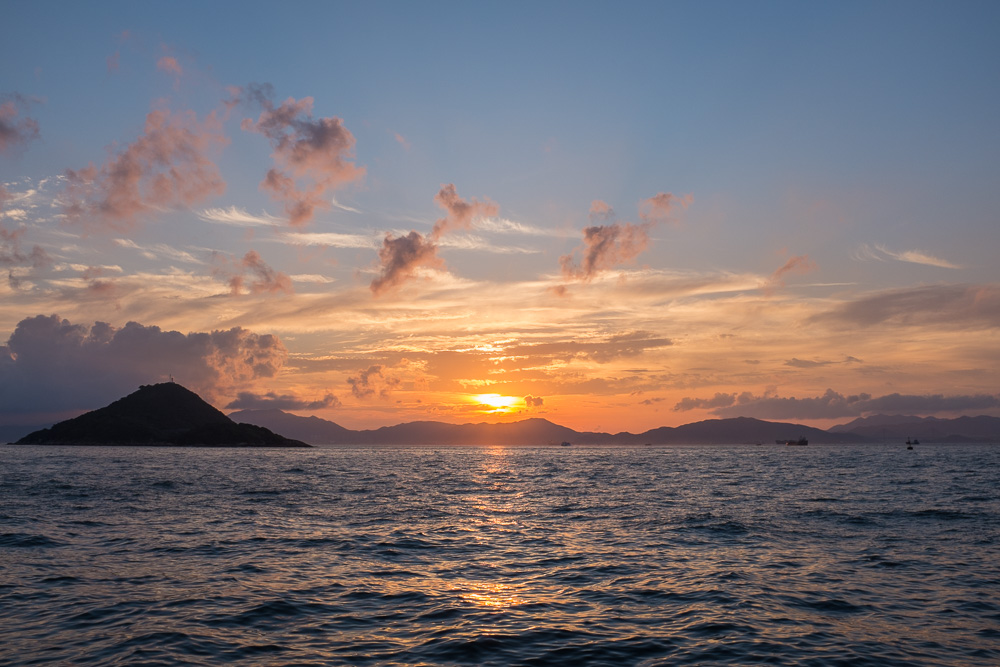 #5 There is something for everybody
There is something about this place that makes you feel you could reinvent yourself or at least try to. Chances are you will find a place offering whatever you want to do here and if there isn't one you could start it yourself. If you want to go for crowded, big and noisy, there are trendy bars in the Centre. If you want to go for alternative, crafty, underground, there are hidden spots to discover. You want fish and chips, no problem, you want chicken feet and pork knuckles stewed in vinegar, be my guest.
You want to do a yoga class in 40 degrees heat and pay for it? Sure you will find one on the beach at midday ready to make you sweat for 500 HK Dollars. Or you could also work on your moves nearby for free. Up to you.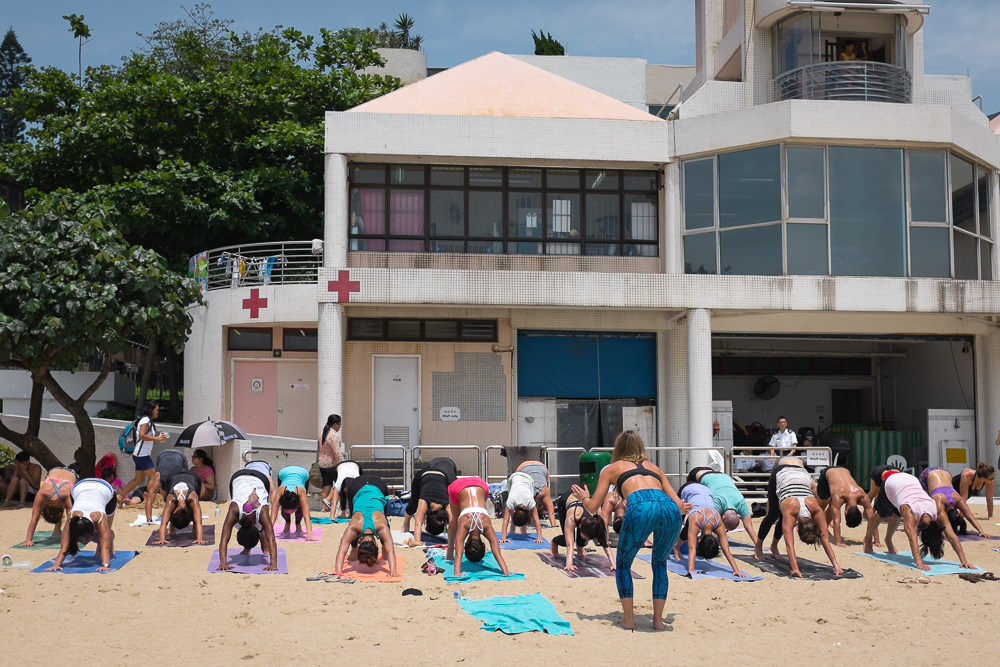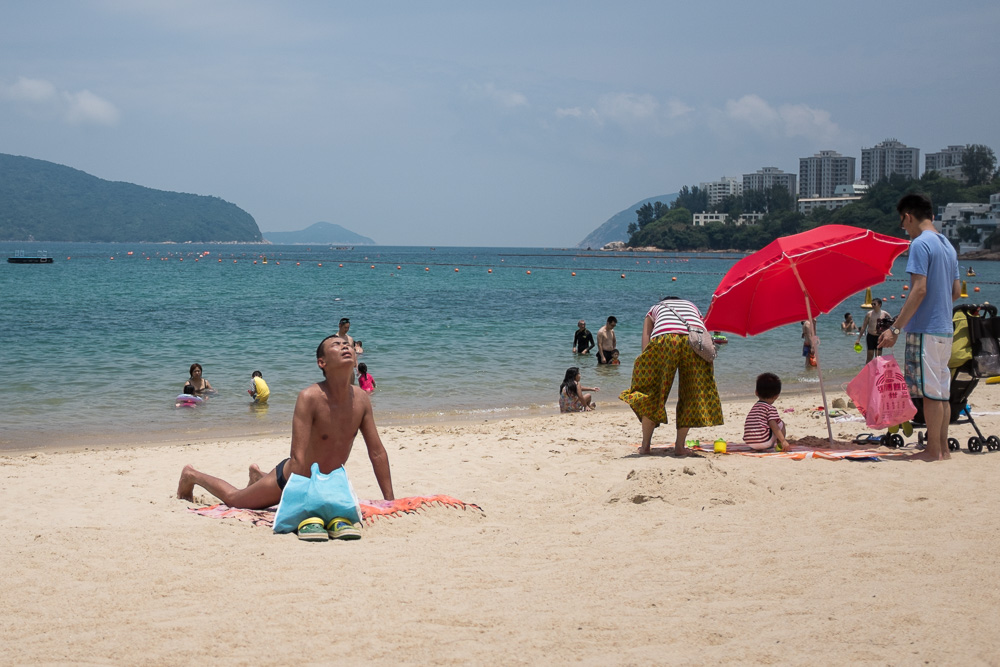 #6 The three Cs – Consumerism, Capitalism & Cronyism
Money money money. Hong Kong is a city that thrives on the green stuff. The city's famously recognisable skyline began to take shape as the first banks started to overshadow the other buildings around it. The Bank of China, the HSBC headquarters, both towered over the rest and the symbols of finance and industry were here to stay. Hong Kong's major power comes not from its government, but from its business. Like most of the megalopolises of the world really. From its old days as a strategic shipping centre for Asia and especially China, Hong Kong's centre still seems to revolve around buying and selling, buying and selling. Malls are everywhere, markets are everywhere, restaurants are everywhere. Consume consume consume. Often however, this also hides the ones who are left out of the circle of constant consumption, those who cannot afford to or who are struggling to keep up appearances with the pressure to consume.
Often seen as relatively corruption-free and "clean", recent scandals involving Hong Kong's former leader and his rich buddies, has brought the issue of cronyism back to the table. Whether the age-old chinese system of '"guanxi" (using personal connections to help business) is causing problems is a question, but the business dynasties which rule over Hong Kong have always exerted their power carefully and quietly. Maybe it is about time they come clean.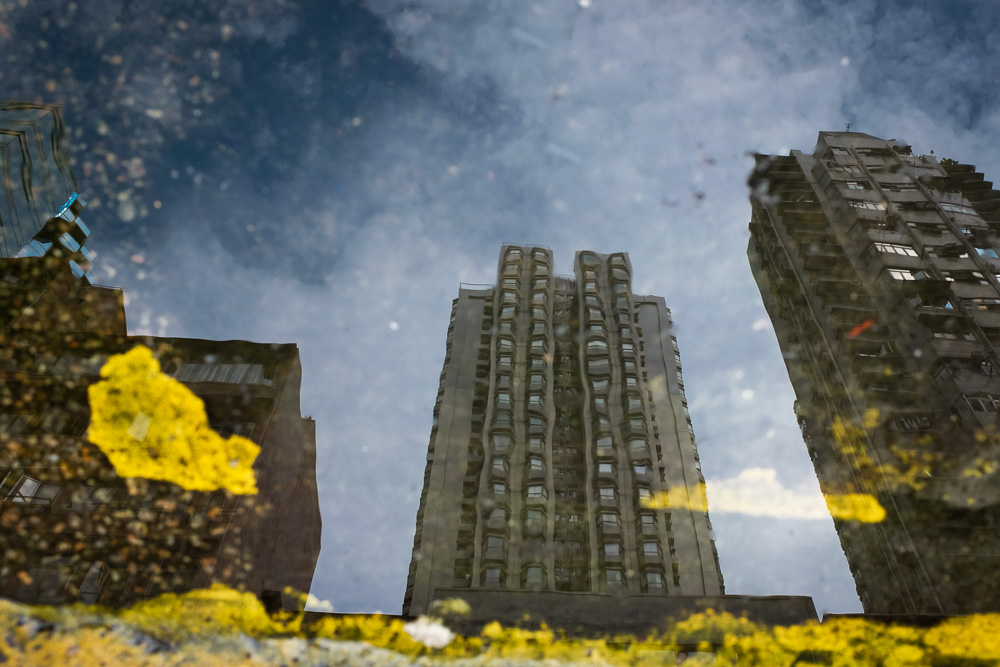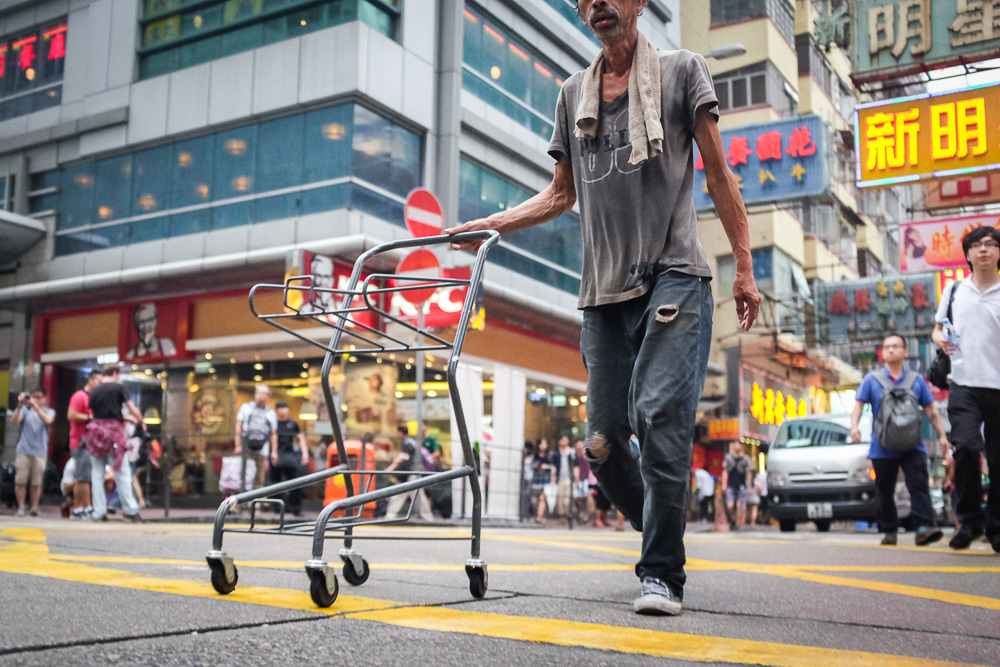 #7 On the Cheap
It is possible to do Hong Kong on the cheap. Despite its Michelin star restaurants and Louis Vuitton shops, there is a budget side to this town. A few rules to help you along:
Eat local. A bowl of wonton noodles will leave you full, satisfied and won't break the bank at about 20 HKD (2-3 euros) for one. There are dim sum places which will charge you an arm and a leg for a shrimp dumpling and other less fancy, yet deliciously authentic ones which will leave you only 120 HKD poorer (about 14 euros for lunch for two).
Public transport all the way. Especially the tram on Hong Kong side, a ride is about 2.50 HKD (30 cents) and will take you past interesting neighbourhoods too.
Shop at wet markets. Not supermarkets and certainly not the fancy delis selling European products. If you want to go cheap you are going to have to forsake your salami and gruyère for choi sum 菜心 and tofu. Though while you're at it, take advantage of all the things that would be ridiculously expensive outside Asia – mangoes, dragonfruit or the countless green-leaf Chinese vegetables. Forget about kale, it's all about gailan 芥蘭 (chinese kale).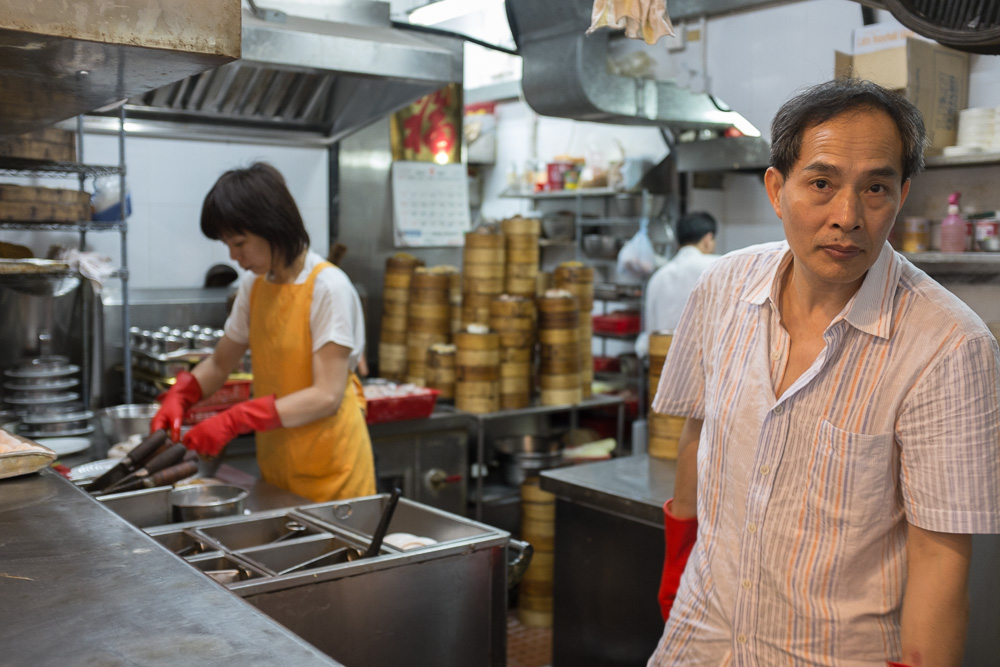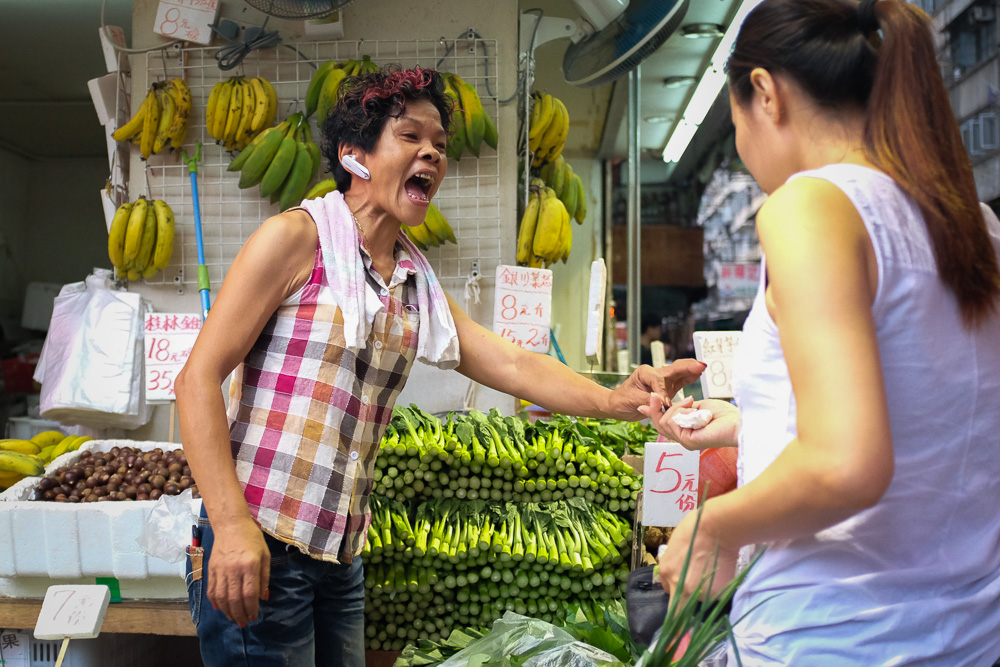 #8 Pubs, Rugby & Sausage Rolls
The British left behind more than left-hand side driving and interesting street names. The former colony embraced and kept on some distinctly Anglo-Saxon favourites especially in the sports department. Where else outside the Commonwealth do people still play netball and cricket? Hong Kong is also the proud host of the annual Hong Kong Sevens Tournament, a variant of rugby with seven players instead of the usual 15, of course sponsored by HSBC. It usually involves big time partying in the stadium with plastic jugs of beer and bacon butties. Pubs are dotted around town, though in posher places you'll find fancier European beers taking over your usual pint of draft. And for the classic sausage roll, Hong Kong has made it its own. Not with pork sausages wrapped in melt-in-your-mouth puff pastry, but a cool chicken frank wrapped in a sweet chinese soft bread.
#9 Every neighbourhood has a story to tell
Hong Kong is far from homogenous. Every neighbourhood has its own vibe and history. Some were former trading areas, some were mainly built around industrial workshops, some were fishing villages and some did not even exist at all. The city's overenthusiastic land reclamation projects means that some streets actually used to be sea. The dress code in each neighbourhood changes and you will find streets specialising in metallurgy, flowers or textiles. Some areas specialise in Vietnamese food, some in Chiu Chau food, some in Shanghainese cuisine, reflecting the origin of the earliest settlers in their corner of town.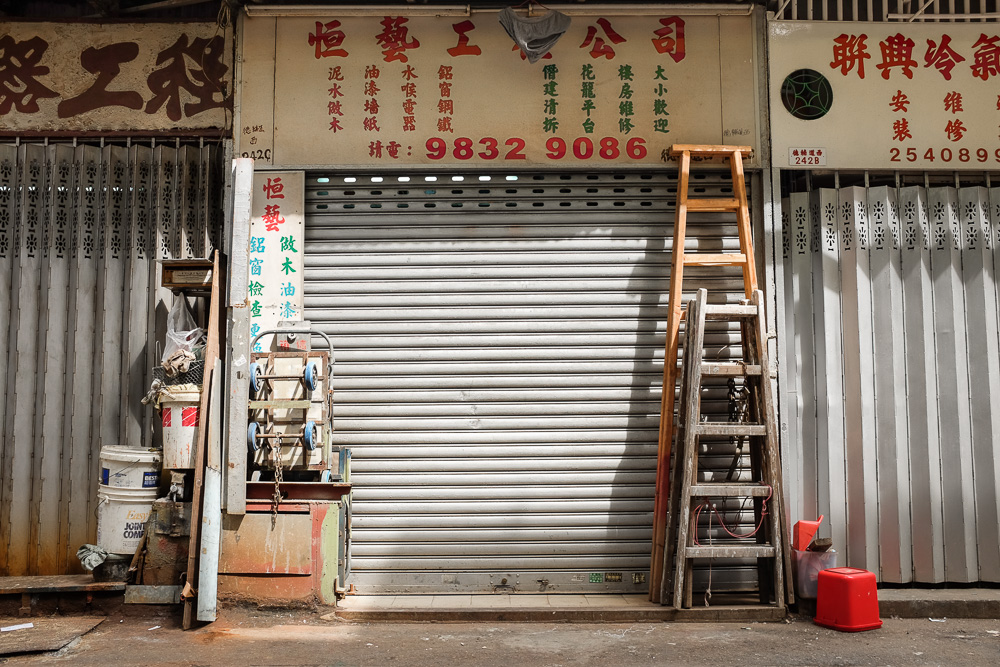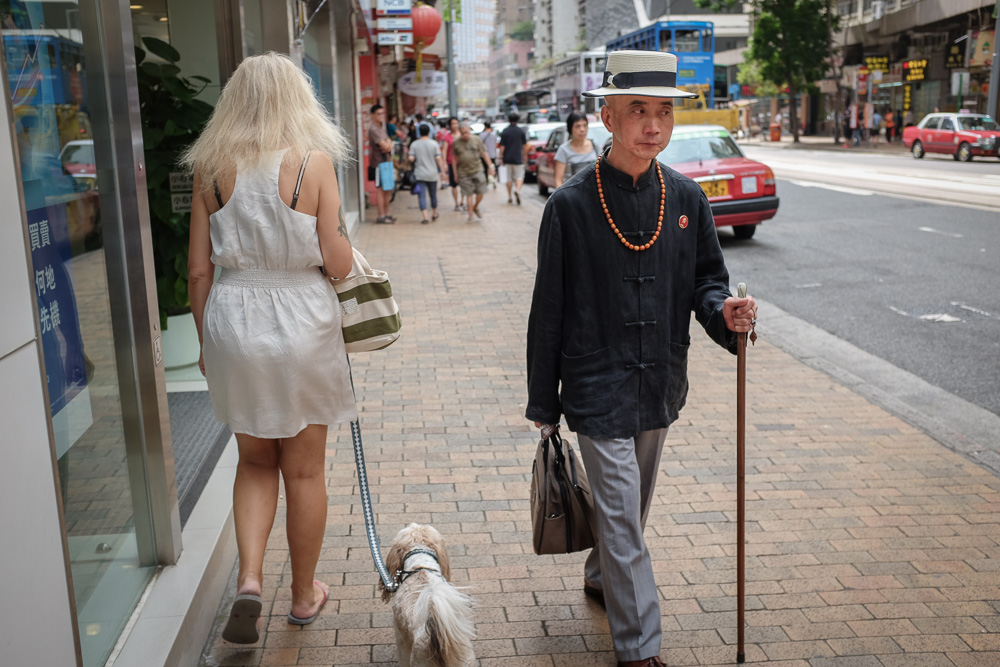 The best part of wandering around neighbourhoods is often to visit the wet market. Previously an open air collection of stalls selling your daily food and household needs, now almost every neighbourhood has their very own indoor and air-conditioned wet market to serve its locals.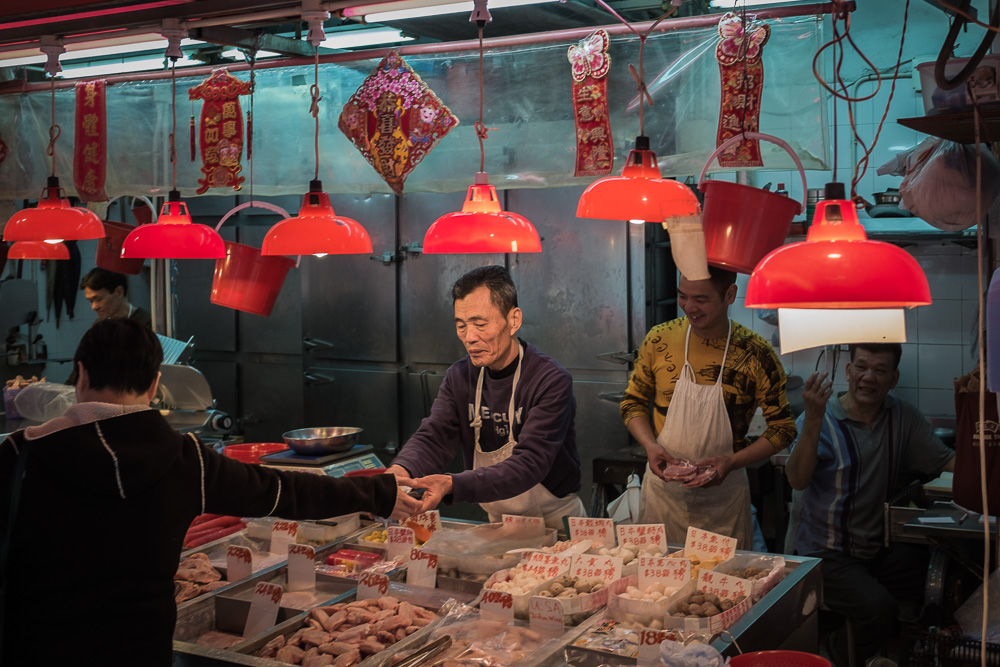 This is where you will find the freshest fish, veggies and meat. If you're lucky you might get some recipe tips from vendors as well.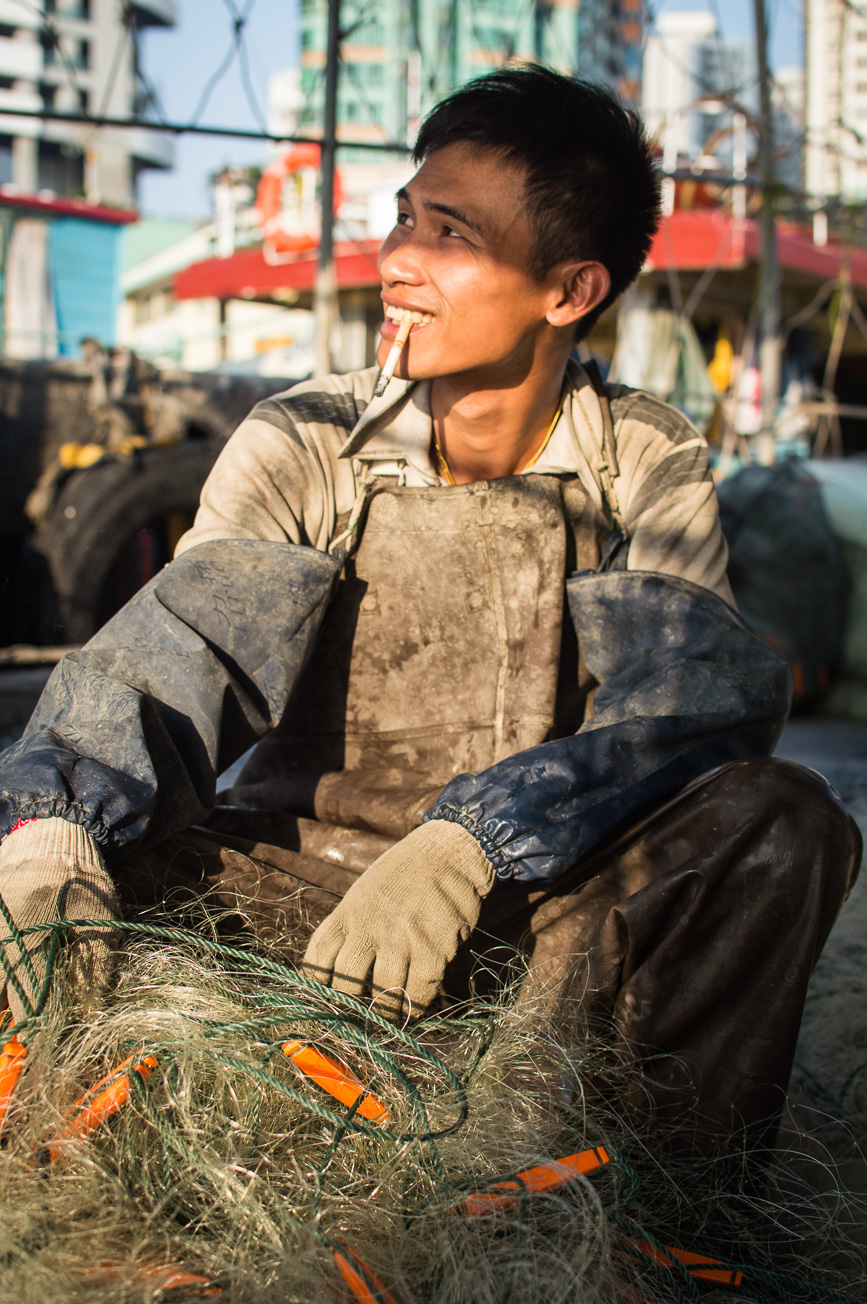 #10 Just don't say it's China
Same same but different. Hong Kong is China, but isn't. Most people identify themselves as Chinese, but differentiate themselves as HongKongers compared to Mainland Chinese. Years of different cultural, social and economic experiences means any discrimination against mainlanders is very thinly concealed or not even at all, as the city appears to have a love-hate relationship with its indirect "ruler". Hong Kong businesses thrive on mainland clientele, yet seem to reject the fact that they may be dependent on it. The Umbrella Revolution last year made it clear that a large number of the population are not willing to simply obey the orders of China's Communist Party. Uncharacteristic of Hong Kong, this time it was clear that many in the city are ready to fight for the rights they believe in or have become accustomed to. Others are reluctant to interfere – almost 50 million mainland Chinese tourists visited Hong Kong in 2014, providing valuable business revenues and representing around 80 percent of all tourists in town. Since the protest, numbers have gone down slightly, so it remains to be seen what HongKongers will decide together. China's rules or not?
#11 The City of Migrant Workers
Hong Kong has attracted workers from near and far. An important part of its demographic makeup, about three percent of the population are foreign domestic helpers. Around 350 000 of them work and live in the city, the majority are women coming from the Philippines, Indonesia and Thailand. On weekends, the Central district becomes pedestrianised and comes to life with picnics, dance performances and fashion shows on their day off. They form a large part of Hong Kong life and contribute to raising numerous families in the city. There has been a lot of discussion in recent years about mistreatment of domestic workers in Hong Kong, especially following the domestic abuse case of Erwiana Sulistyaninsih.
There are also numerous migrant workers in construction and the food & drink industry, from mainland China and South East Asia.
Not to forget the large amount of "expats" from all around the world, which form a significant part of Hong Kong's workforce. They are technically migrant workers too (See – why are white people expats when the rest of us are immigrants).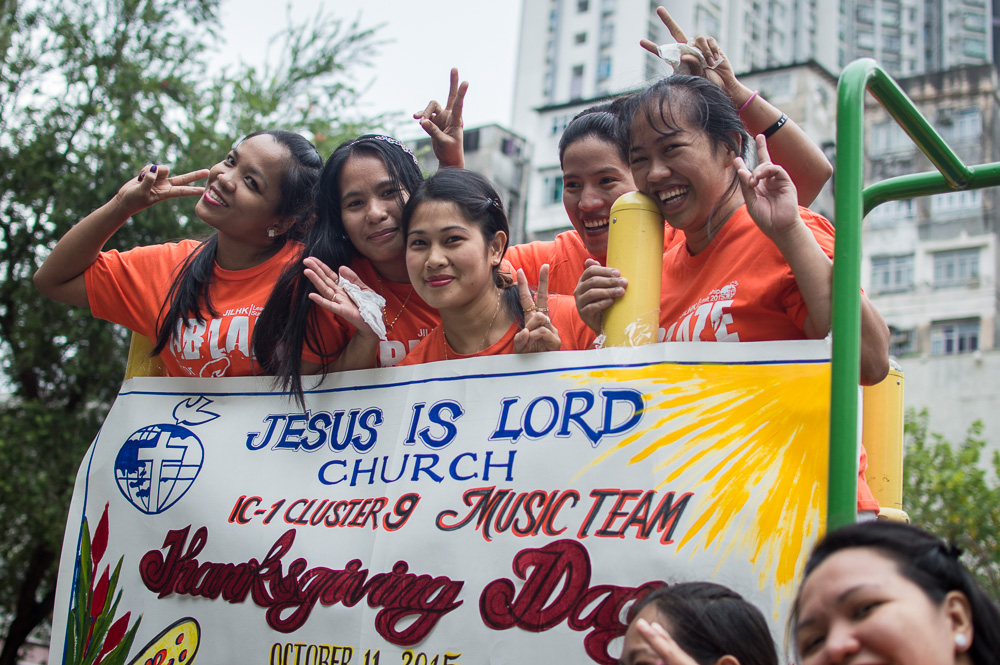 #12  Chinglish
HongKongers are the kings and queens of Chinglish. Where chinese and english come together seamlessly in one phrase, switching between one language and the other. We are not talking about the hilarious errors you find on signs in China, telling you to "spread to f**k the fruit" or to eat a piece of "Sichuan hair virus", but the incorporation of english words into Cantonese conversation.
When trade between the British and Cantonese began, pidgin english became the lingua franca and actually the word "pidgin" itself comes from the chinese mispronunciation of "business". (really?)
Nowadays in Hong Kong, you will hear english words woven into cantonese conversations all the time. Maybe with a slightly different accent, but english words nonetheless. Some common cantonese terms also derive their sounds from the english original such as bus – ba si 巴士 and taxi – dik si 的士 and of course food, hamburger – hon boh bao 漢堡包 and jelly – jeh lei 啫喱.
Thank you, "mh goi" 唔該 and come again lah!