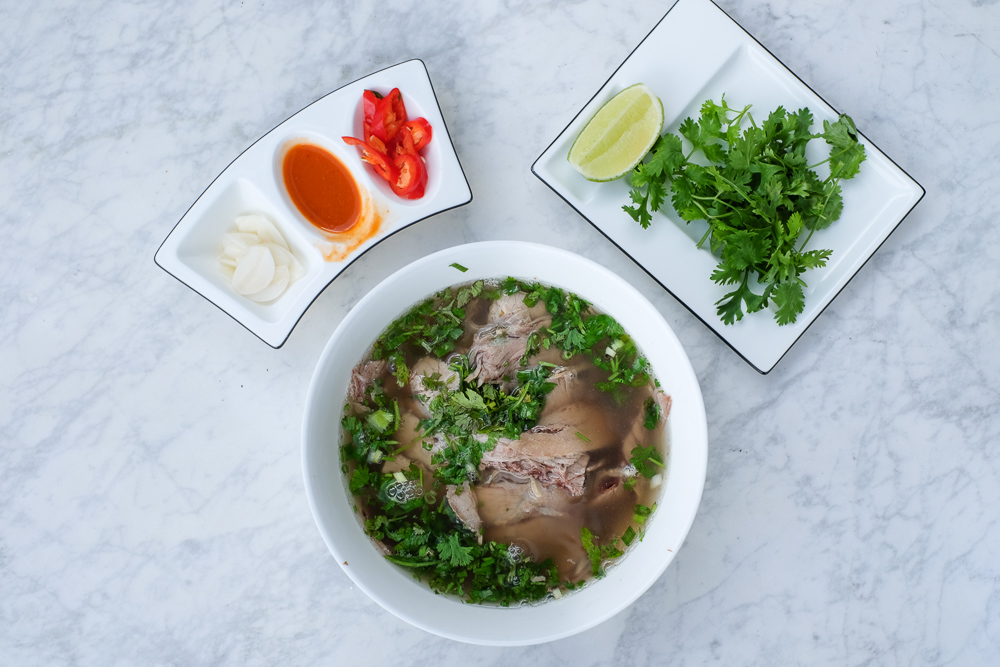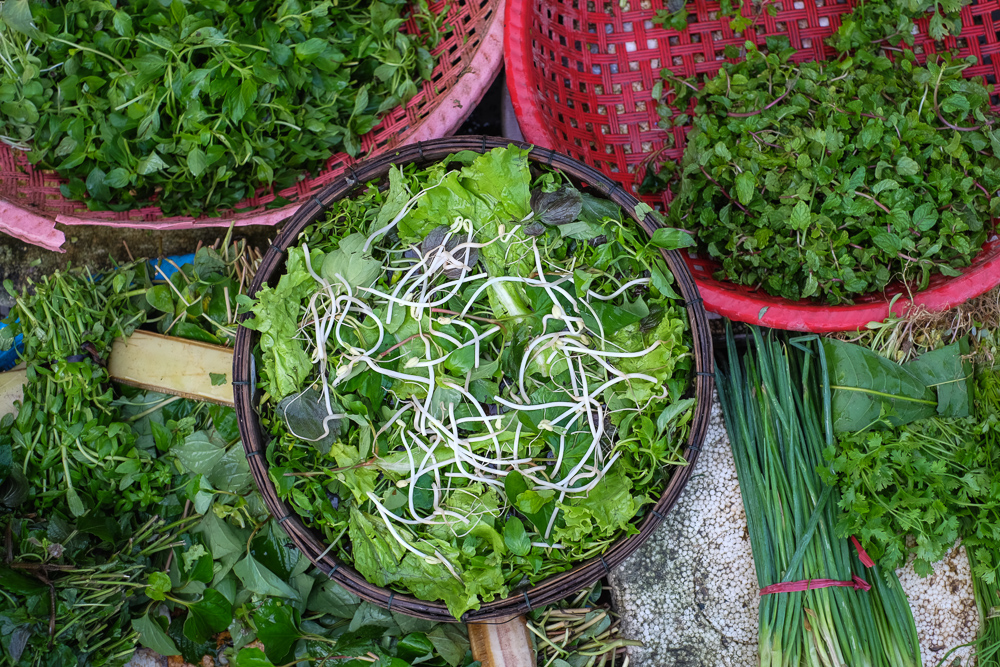 Bún, Phở, Mì. Bún, Phở, Mì. The staples of Vietnam's noodle scene. Like the melody of a song, the different notes compliment each other so that you can pick what you fancy depending on your mood. The thick and luscious rice noodles of phở, are there to warm you on cold winter days. The Bún, soft rice vermicelli for when you are feeling like a bit more of a pick-me-up, usually presented and drenched in bold flavours, and finally mì, often made from wheat flour, for those looking for a bit of bite and a drier mix. As with most of Vietnam's creative culinary traditions, there are noodles which fall outside of the three major categories, regional specialities which are worth seeking out and hunting down.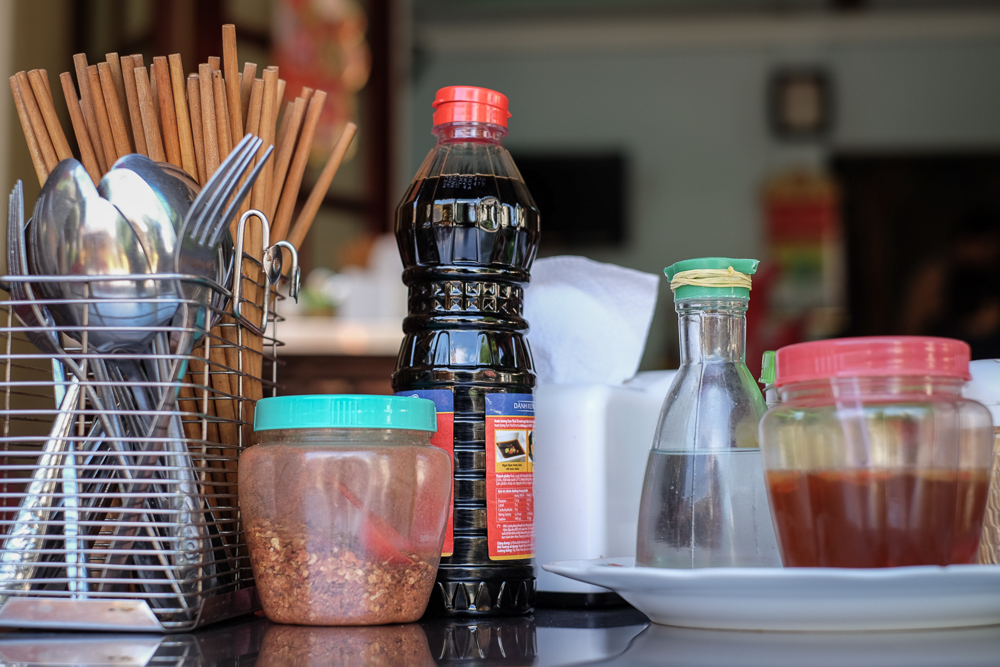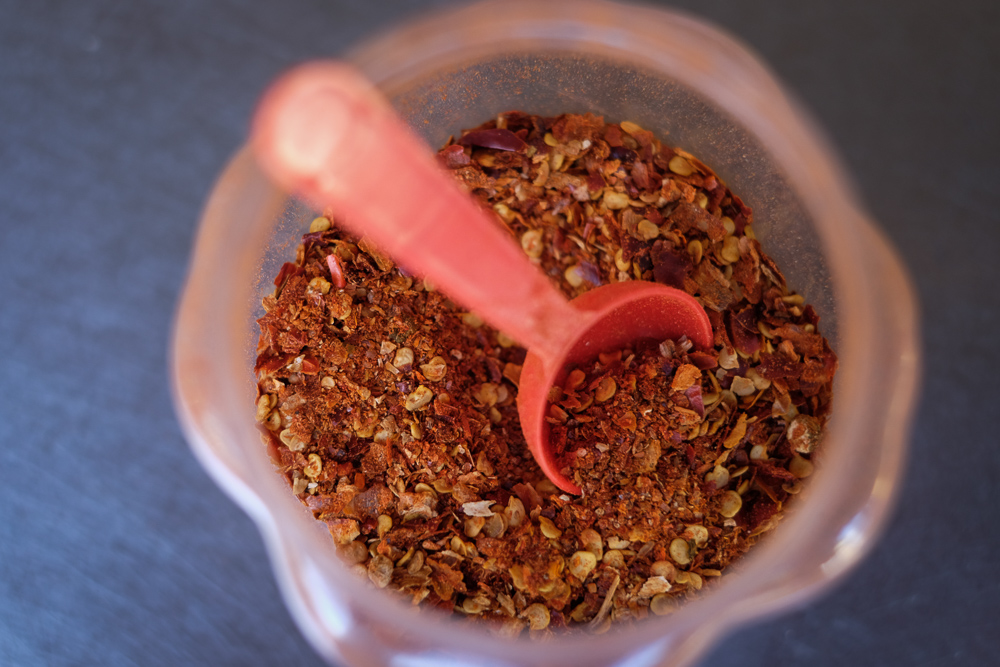 After you've tried all the banhs and the xois, sometimes you need to pull up a red plastic stool and sit down for a serious bowl of hot steaming noodles. The anticipation that comes from watching the cook ladle in the different layers, preparing all the components, culminates into a grateful inhale once it is placed before you. So much goes into Vietnam's noodles, making them almost a "composed" dish. On the streetside tables you will find the ubiquitous nước chấm that makes everything tastier with its blend of lime juice, sugar, fish sauce, garlic and chilli. The chilli flakes always present, tempting those who can't resist adding more kick to their spoonfuls and of course the mountain of herbs. Integral to the country's food, herbs are not just a simple garnish here, they build the dish into what it is. Vietnam's noodles would be lost without them. 
#1 Bún Chả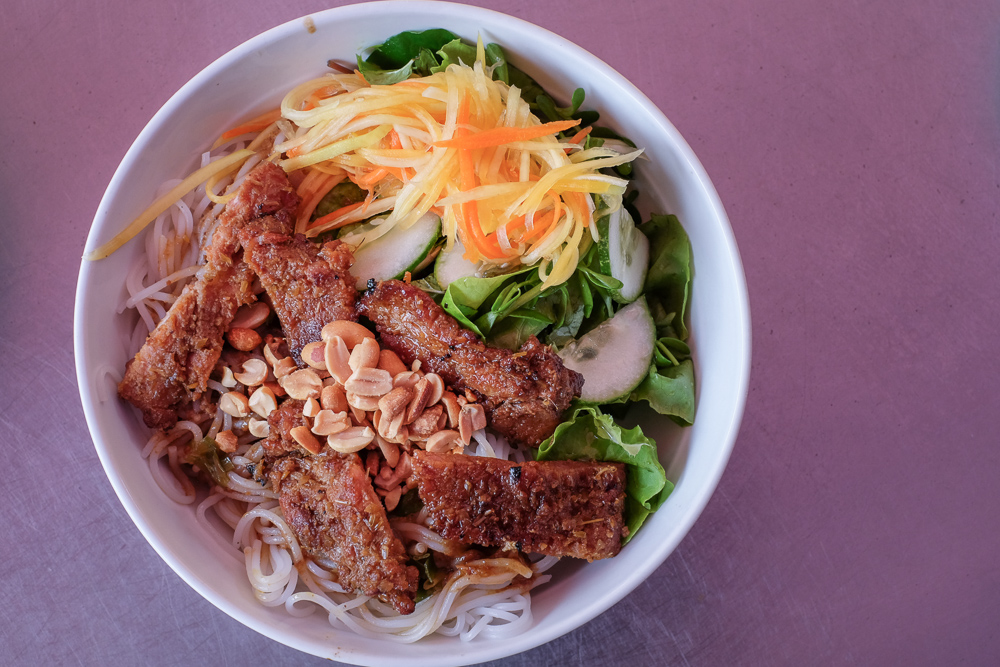 This is the dish that converted me to "Bún". Popular opinion agrees it is from Hanoi, though the one we had on the street this time in Hội An was pretty spectacular. Far from the dry rice vermicelli and anaemic salad often topping it in "Vietnamese" joints abroad, this bún chả was drenched in a homemade concoction thick with fish sauce, rice vinegar, sugar and chilli. Mixed with moist and caramelised grilled fatty pork and peanuts, it was anything but dry. The mountain of fresh herbs, thinly sliced cucumber, pickled carrots and green papaya sent our tastebuds to their happy place.
The bún chả(s) found around Vietnam can differ quite a bit from the Hanoi version, with different additions and serving methods, but they are all still impressive. Supposedly it was a dish that "transfixed" Hanoi in the 1950s and it's easy to see why it continues to do so today. 
#2 Bún Cà Ri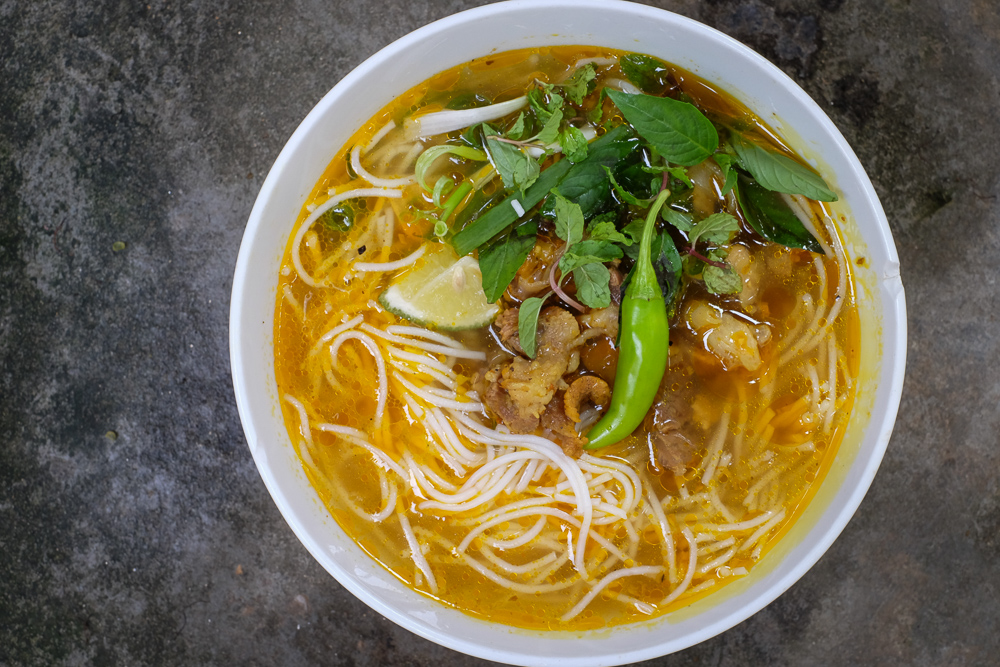 This is Vietnam's answer to the laksa. Only better. The Bún Cà Ri took me completely by surprise. The sign for it had me skeptic at first. Curry? With noodles? I had images of Indian chicken curry in my head, unconvinced of it as a breakfast dish or mixed with any noodles at all. But our curiosity pushed us to try it anyway and  I was so so wrong. The Bún Cà Ri is completely underrated. Putting a Vietnamese spin on a kind-of-classic could only uplift and elevate the dish. The chicken broth was almost clear, with a light addition of coconut milk and a punch of lemongrass. The grilled pork and blood sausage added some sweetness and smoke to the dish while the mint, perilla and raw spring onions kept it fresh. The bún were delicate and with a squeeze of lime, this was far from any Indian Chicken curry. Before long, we were scrapping the bottom of the bowl and wondering why we did not get one bowl each.
#3 Cao Lầu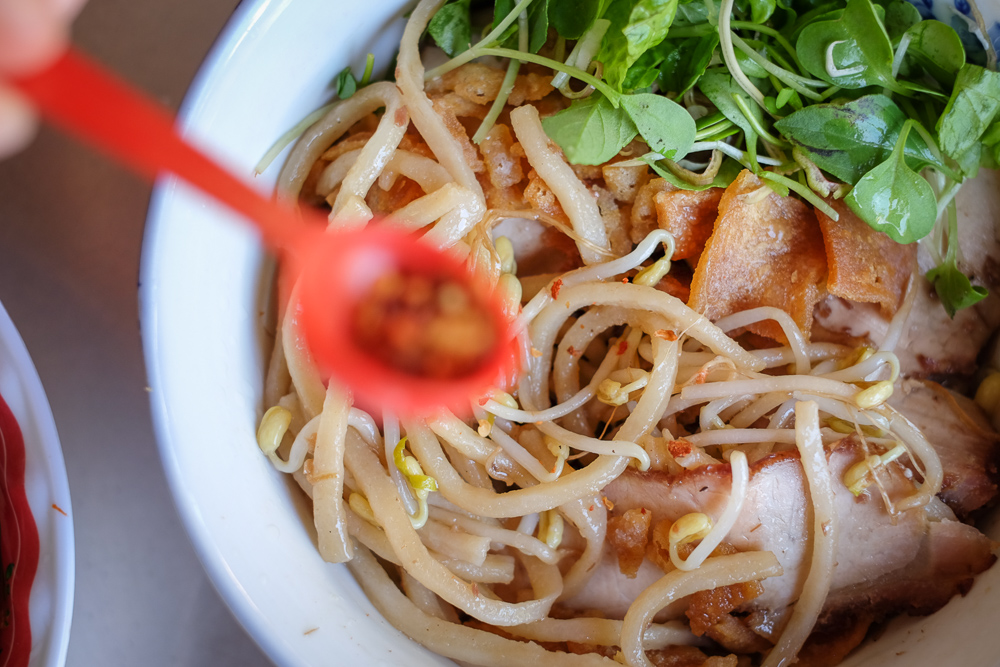 Unique to Hội An, Cao Lầu has long won over local hearts and many of those beyond. It stands out for many reasons and one of them is the lack of soup, replaced by a strong savoury soya sauce broth. The noodles are steamed instead of boiled and then served at room temperature topped with slices of barbecued pork (char siu), bean sprouts, more fresh herbs and crispy thin square croutons made from dried cao lầu noodles.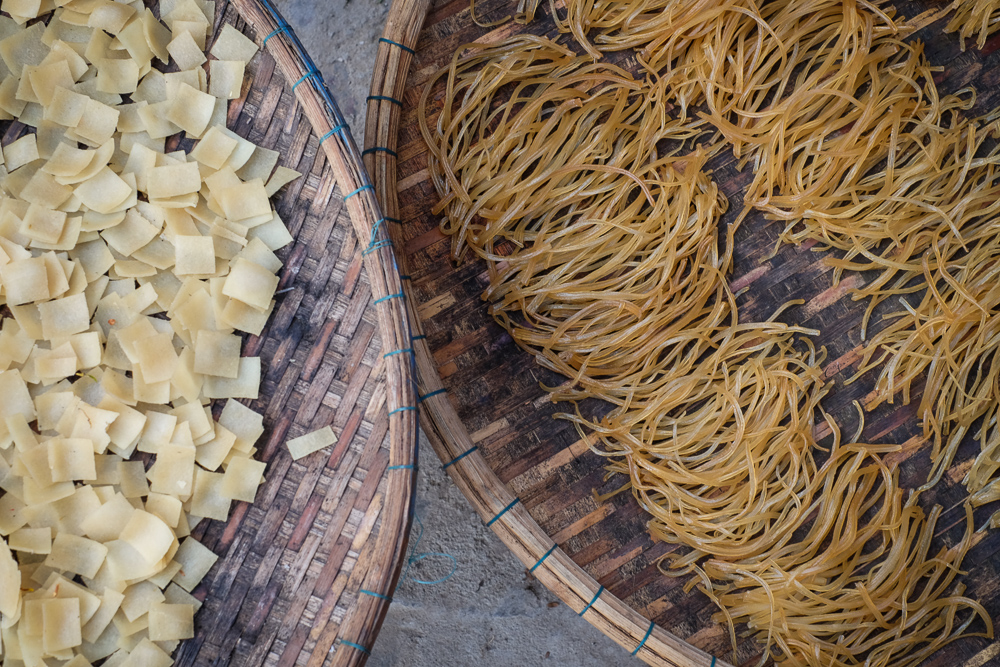 Some say the special "mixing dish" was inspired by the Chinese, since the chewy rice noodles are kneaded with water from the local Bale Well and ash from nearby Cham island firewood. This mixture creates lye water which is a technique originating in ancient southern China. We did find the Bale Well while we were there, unassuming and hidden at the end of a narrow alley, attached to the back of a house. Whether or not it is true that all cao lầu noodles are made with water sourced from this magical well doesn't really matter to us. The blend of salty, sour, astringent and sweet into a bowl with real bite keeps us going back for more. 
#4 Mì Quảng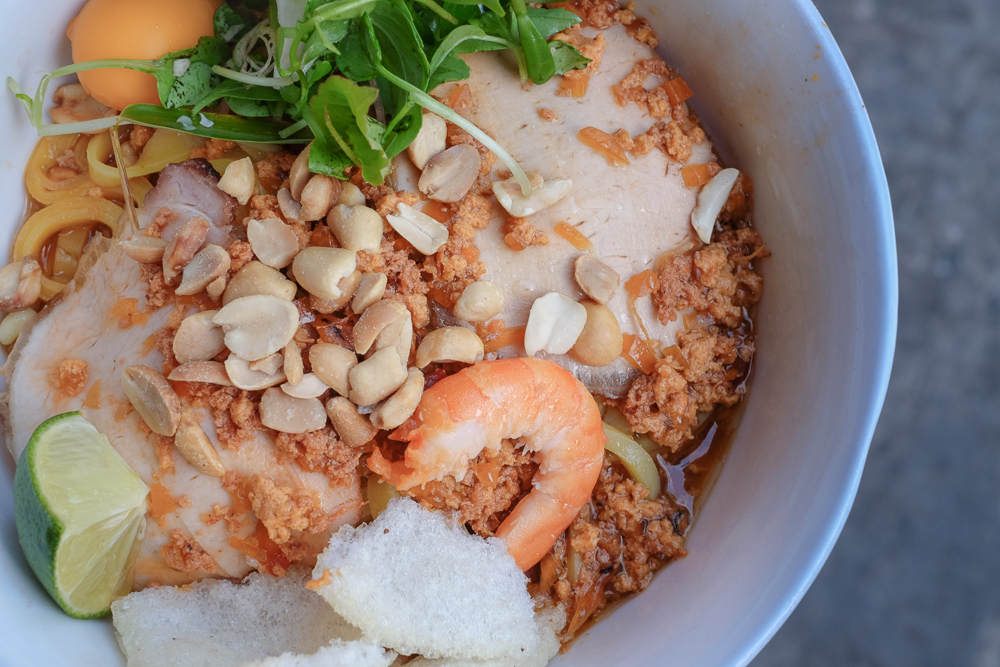 Though Mì generally refers to wheat noodles, this specialty of the Quàng Nam province in Central Vietnam is made with rice flour and turmeric. Stained yellow from the turmeric, the thicker noodles are served on a bed of broth rather than a deep soak. Like so many Vietnamese noodle bowls, it is all about layering textures and flavours. The pork and shrimp blend with the memorable meat broth, rich with fish sauce, shallot, black pepper and cu nen – a tiny vegetable with pungent garlic flavour. A hard-boiled egg yolk and chicken shreds add protein and for extra crunch (and really my favourite part of this dish) there is a scattering of peanuts and the accompanying bánh tráng me, a crispy sesame rice cracker. 
For a bite of fresh, the mandatory add-ons are freshly squeezed lime juice, green chilli, chilli pepper jam and a mountain of herbs from mint, rau ram (vietnamese coriander), laksa leaves, perilla and lettuce. A popular lunch dish in Hoi An and Danang, it is also served on special occasions such as Vietnamese New Year. 
#5 Bún Chả lụa/ Môc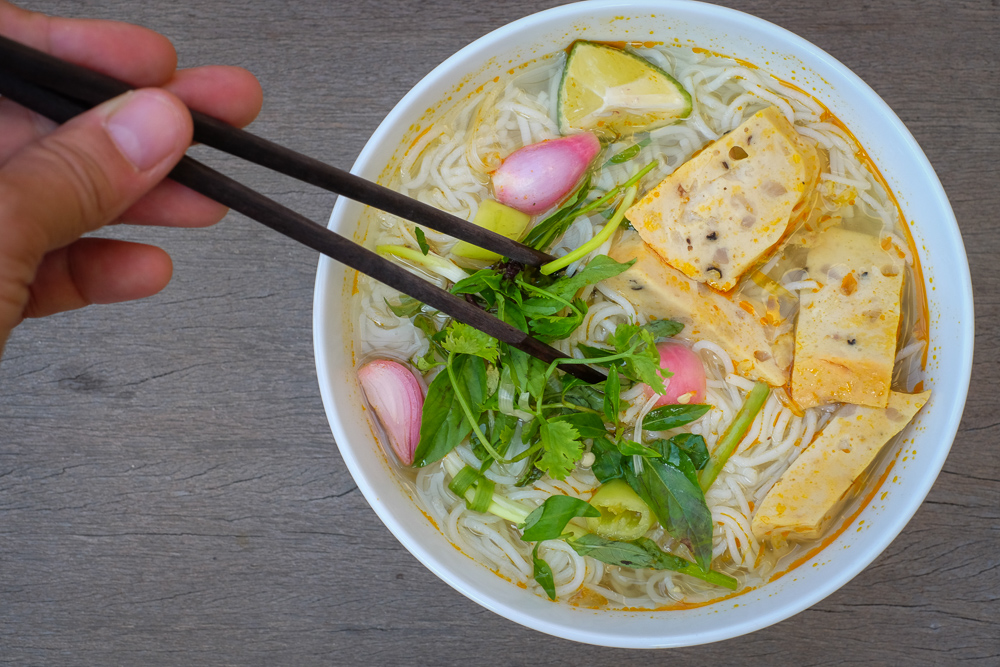 Bún Môc, in this case served with Chả lụa – Vietnamese sausage, is what you go for when your palate needs a little break from all the flavour overload that the country offers. It is a plainer broth, hearty but not heavy, enriched with shiitake mushrooms and lots of pig bones.  It warms you up in the early morning or picks you up in the afternoon. There are always crispy shallots, some chilli oil, fresh coriander and spring onions, with the occasional bonus of extra pickled mini shallots. A veritable pork feast, you can usually take your pick from the parts simmering in the hot cloudy soup, from pieces of meat to pork balls, blood sausage and the delicious banana leaf-wrapped chả lụa. Vietnamese sausage is usually made of lean pork pounded with potato starch, garlic, black pepper and fish sauce. It is then wrapped tightly in banana leaf before being boiled and served at room temperature, usually as an accompaniment to other dishes. 
Top your Bún Môc with your favourite herbs, some shredded banana flower, abundant ground black pepper and a generous squeeze of lime. 
#6 Beef Phở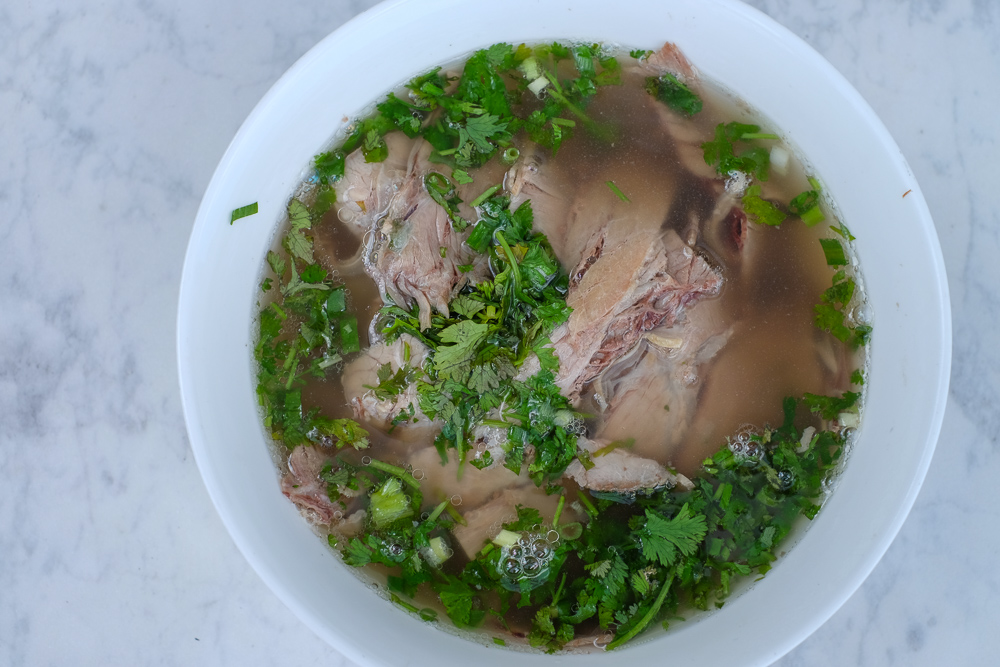 Ok, let's be honest, I didn't really want to include beef phở here. It seemed so clichéd, so devoid of mystery, the one that everyone already knows. It is probably the most well-known Vietnamese culinary export, foodie journal Lucky Peach even devoted a whole issue of the magazine to it. And if like me, you've had way too many mediocre bowls of bland soup and uncooked rice noodles which are still stuck together, a trip to Vietnam is the perfect time to rekindle your relationship with the original. Last time we were in Vietnam, I avoided wasting any precious stomach space on phở, preferring to go for the more "exotic" banhs. This time, when our choices at night were limited to the area near where we were staying, I finally succumbed and decided to try the neighbourhood beef phở. I watched the man ladle in the broth from a huge bubbling vat behind him, then thinly slice a part of filet he had on the chopping board; before throwing in a mix of chillies, chopped coriander and spring onions. The handful of rice noodles loosened into the broth and when I took that first slurp of peppery soup, it was like the experience of rediscovering vanilla.
While the other soups and sauces may excite you and provoke your tastebuds into wanting more, the beef phở is the comfort staple that you look for after you've binged on the noodle equivalent of Ben & Jerrys and just want a scoop of home-made vanilla. Not the industrial artificial type, but the vanilla where you can see the speckle of black seeds and smell the sweetness before it reaches your mouth. It's the classic that never gets old. 
*
This post and part of our trip was sponsored by the InterContinental Danang Sun Peninsula Resort. The resort provides a free shuttle service to Old Town Hội An twice a day. All statements are our own.